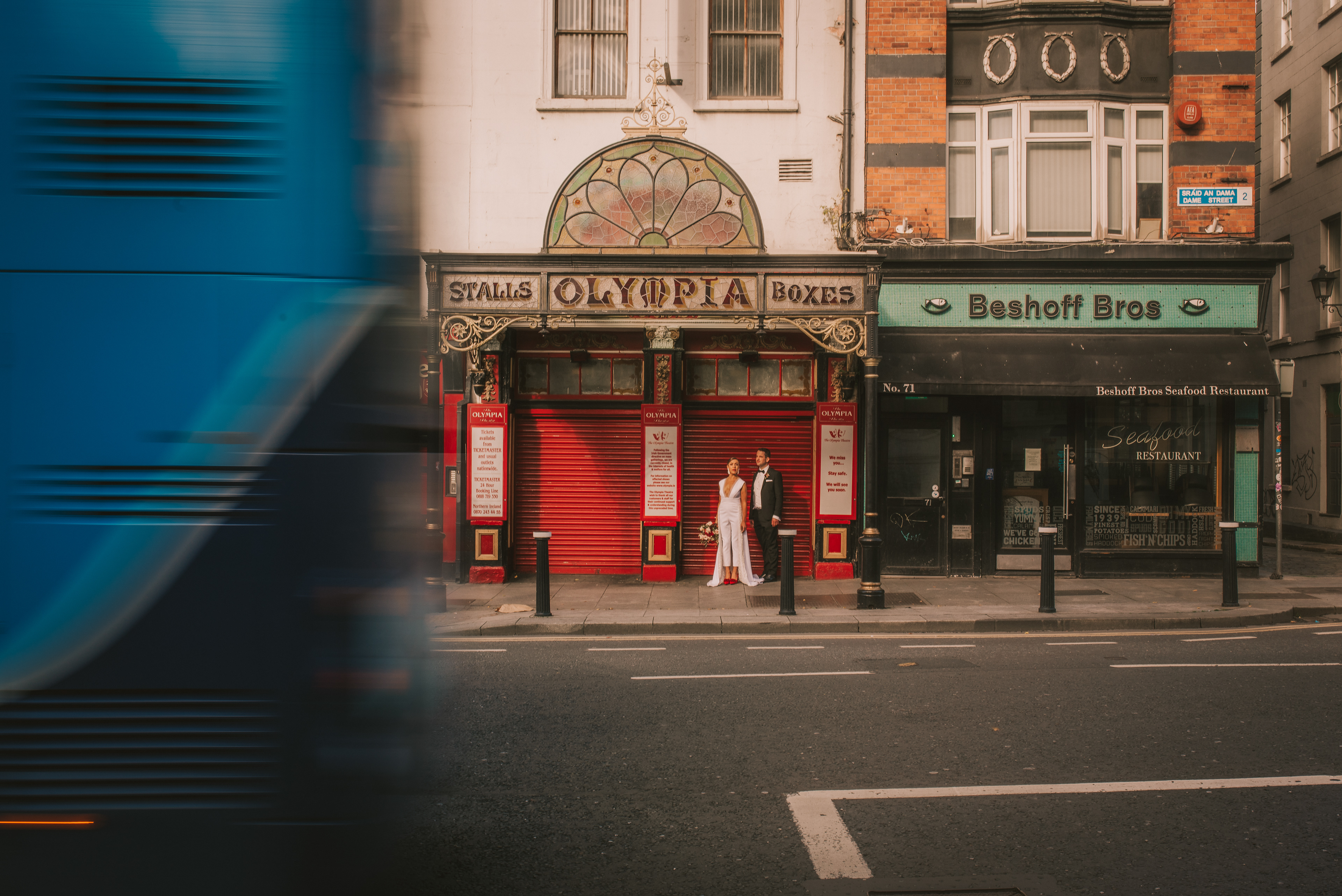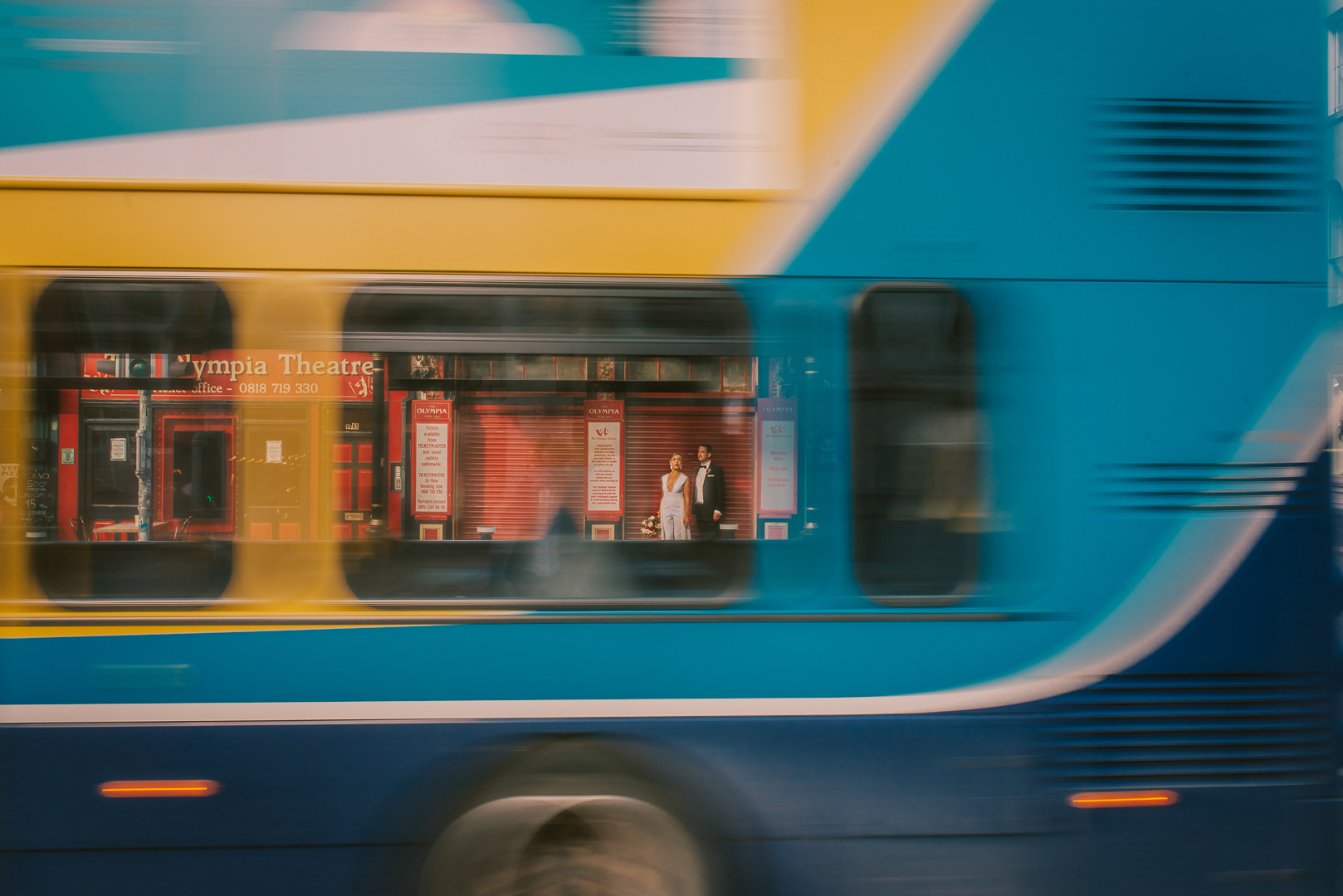 I was on the edge of my seat in the weeks leading up to this wedding! With changing regulations pertaining to covid 19 there was never a dull moment in the planning stages. At the last minute in response to limited numbers the venue switched from Fallon & Byrne to the most elegant 25 Fitzwilliam Place, Dublin, with an intimate 25 guests.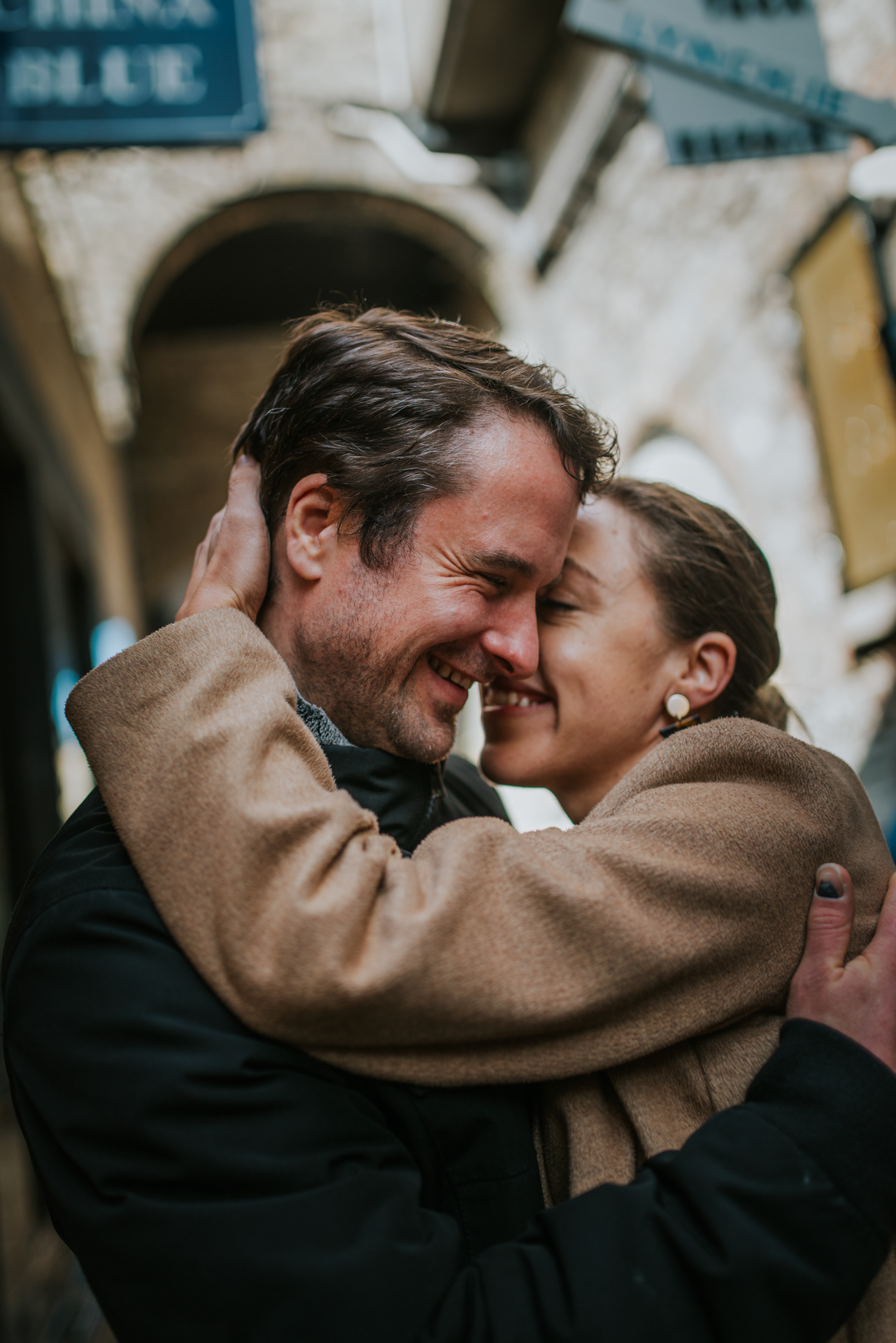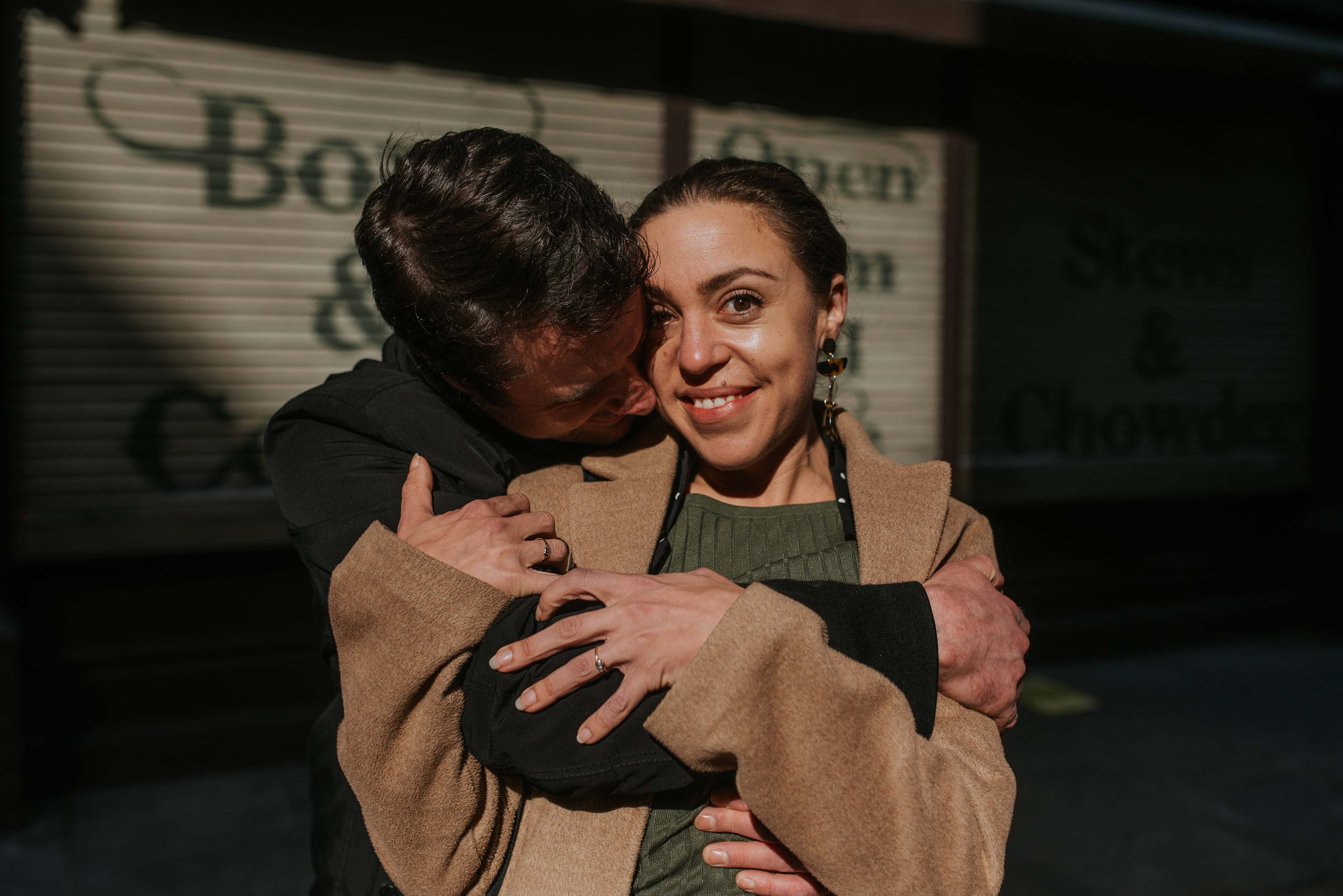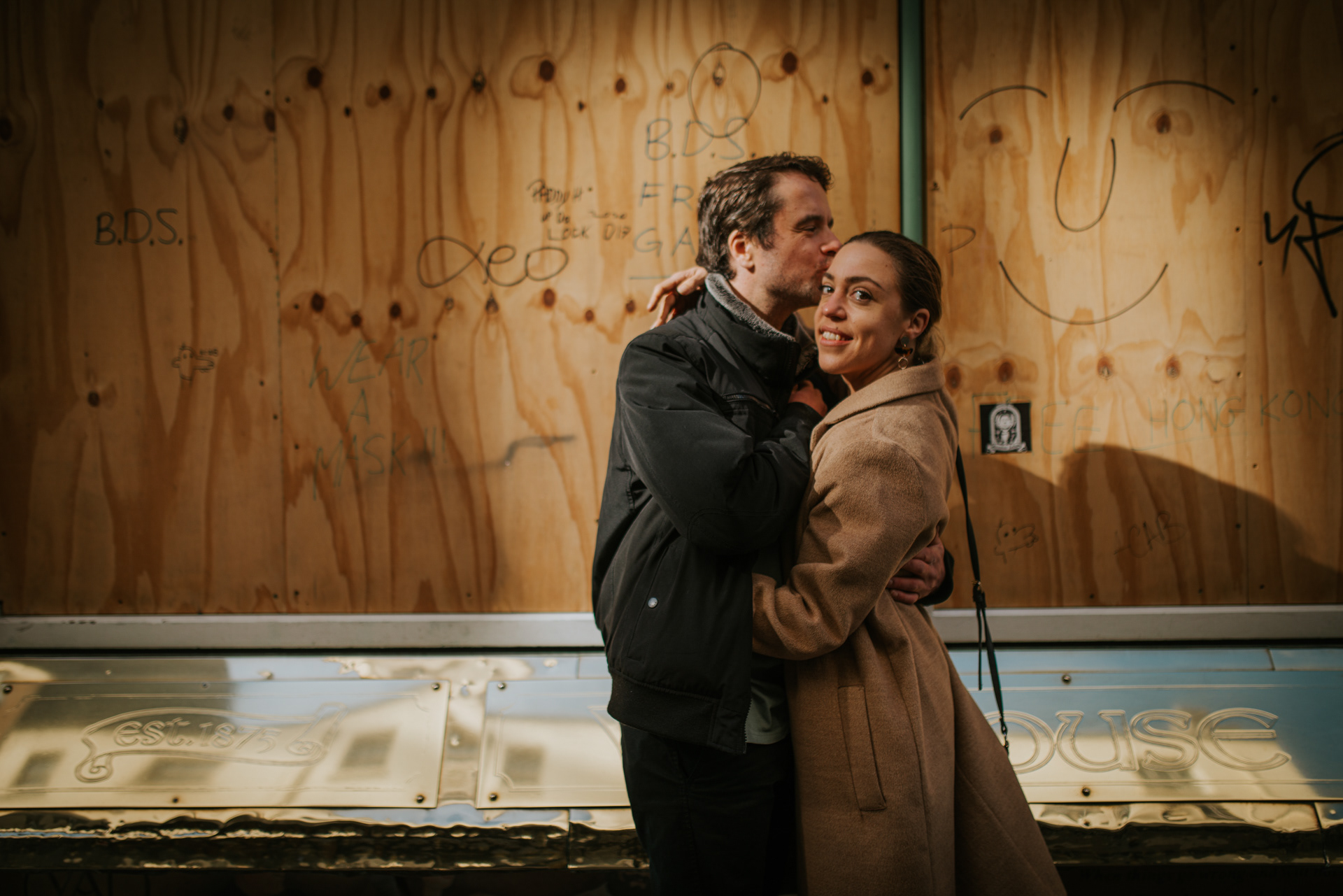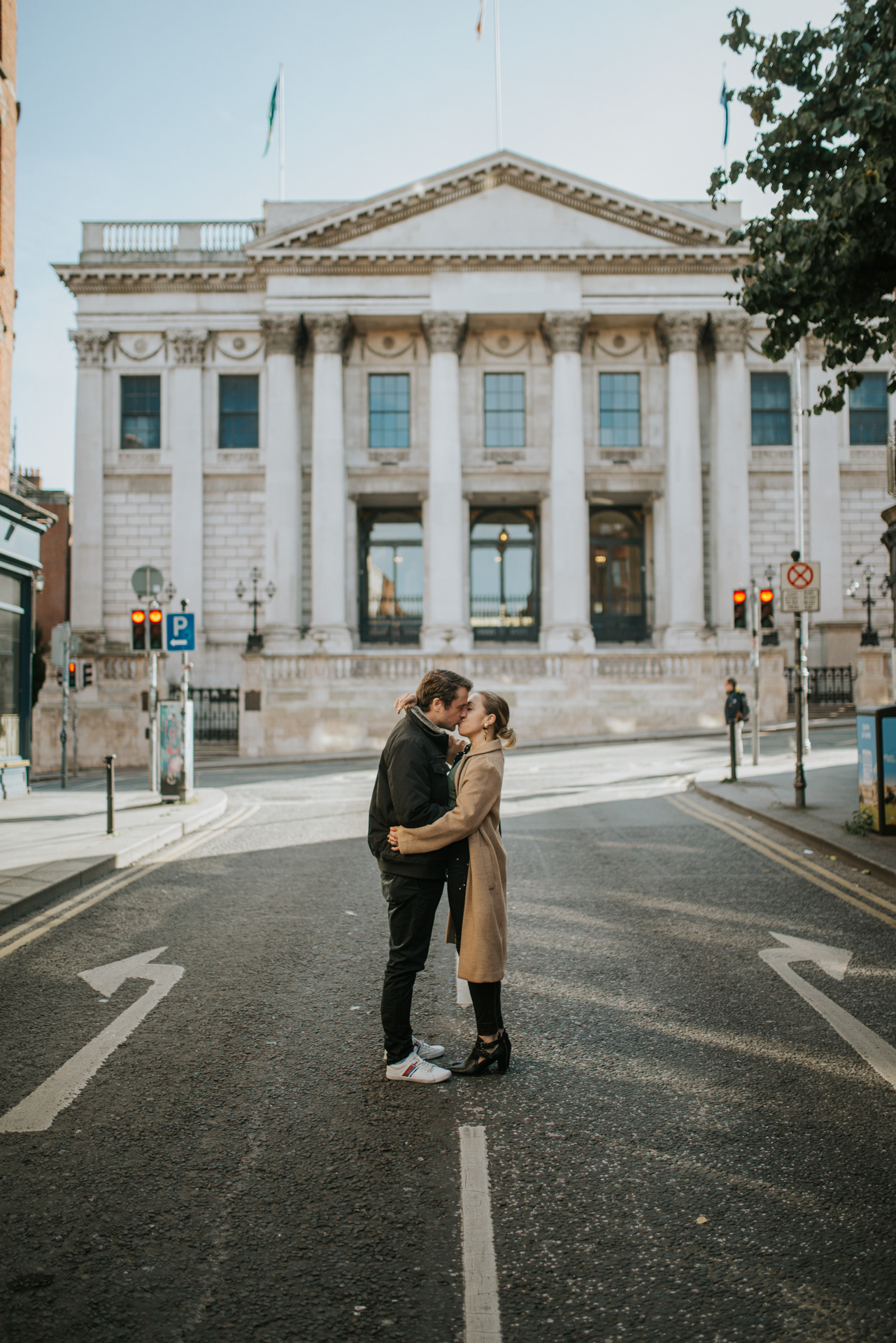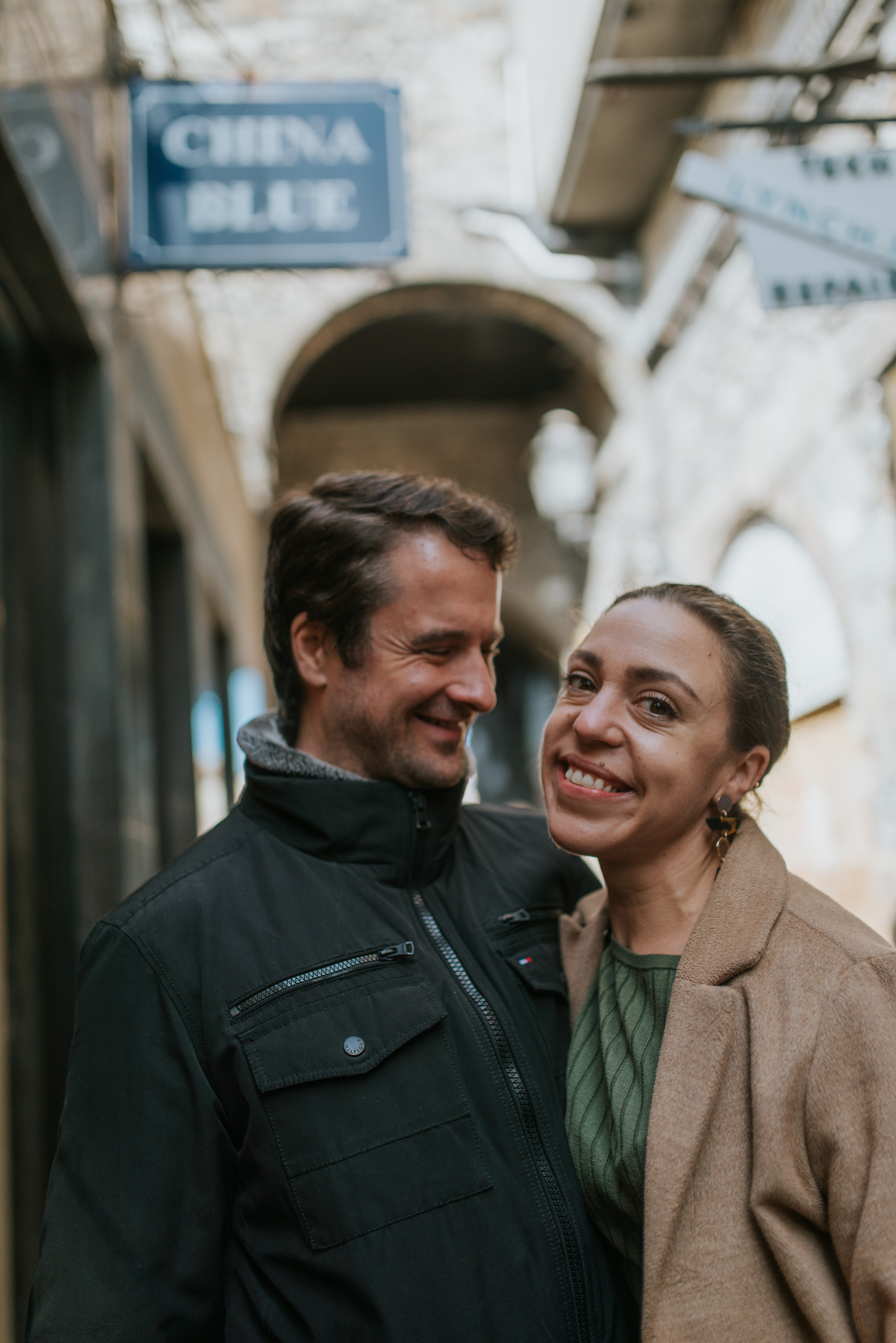 I met with Michael and Teresa a couple of days before the wedding once the final, final plans had been laid to have a scout around, warm them up to the camera, and to chalk off a few nice, natural frames before the commotion of the wedding with all the guests, locations and precision timing!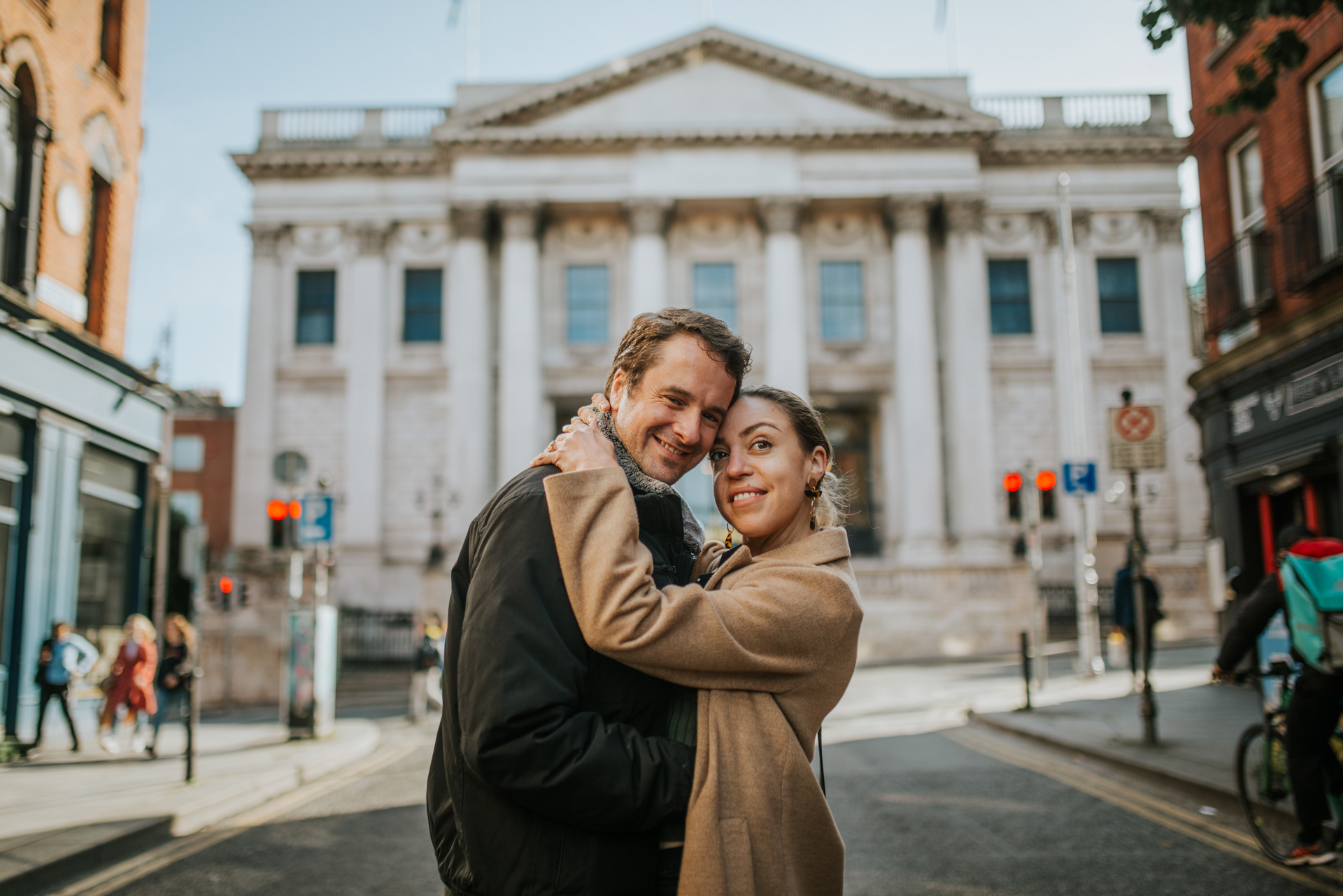 Come wedding day I arrived first at Michael's apartment to watch order emerge from chaos as 5 strappy boys  scrambled to transform into fine young gentlemen! The guys are all good friends of mine as it happens!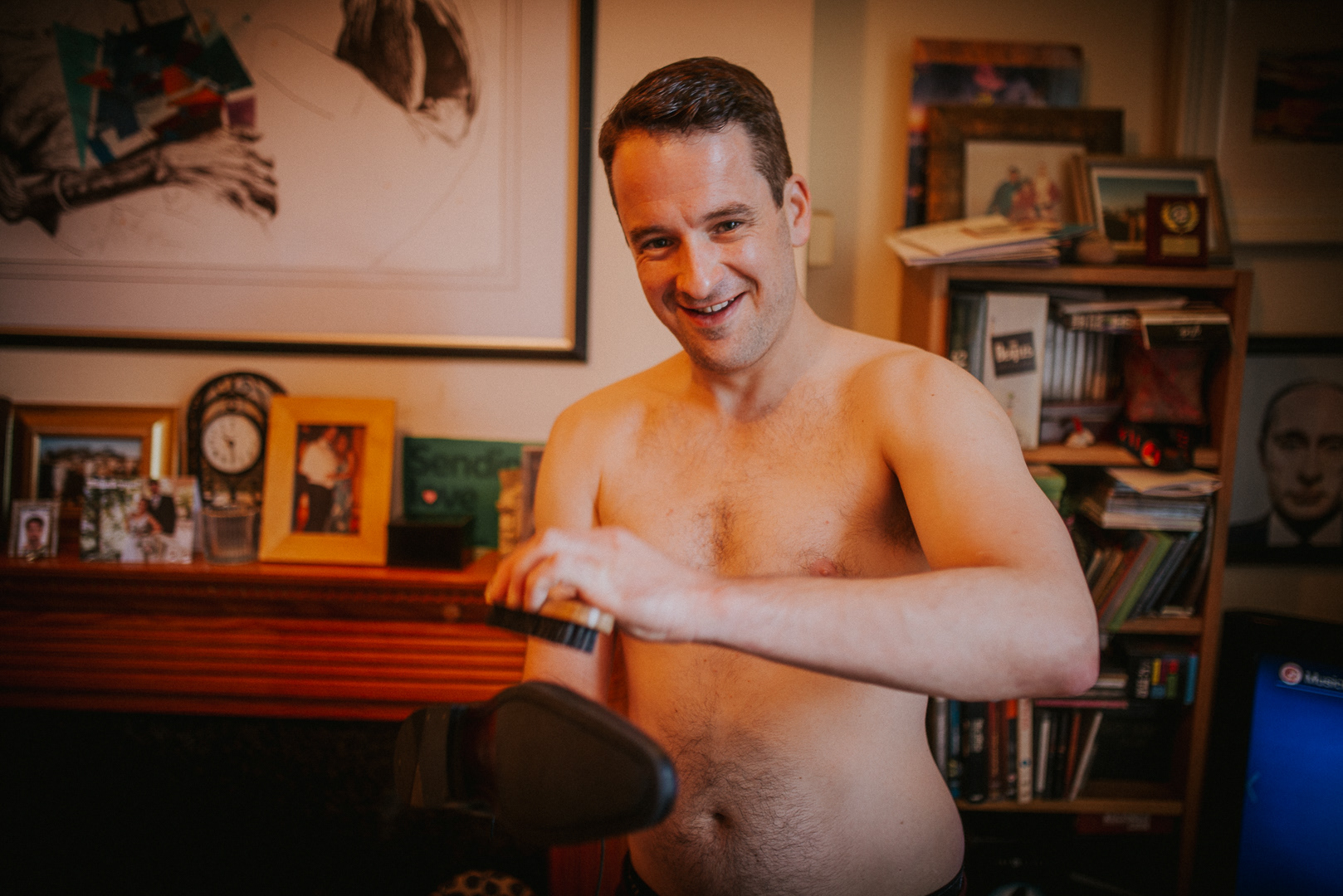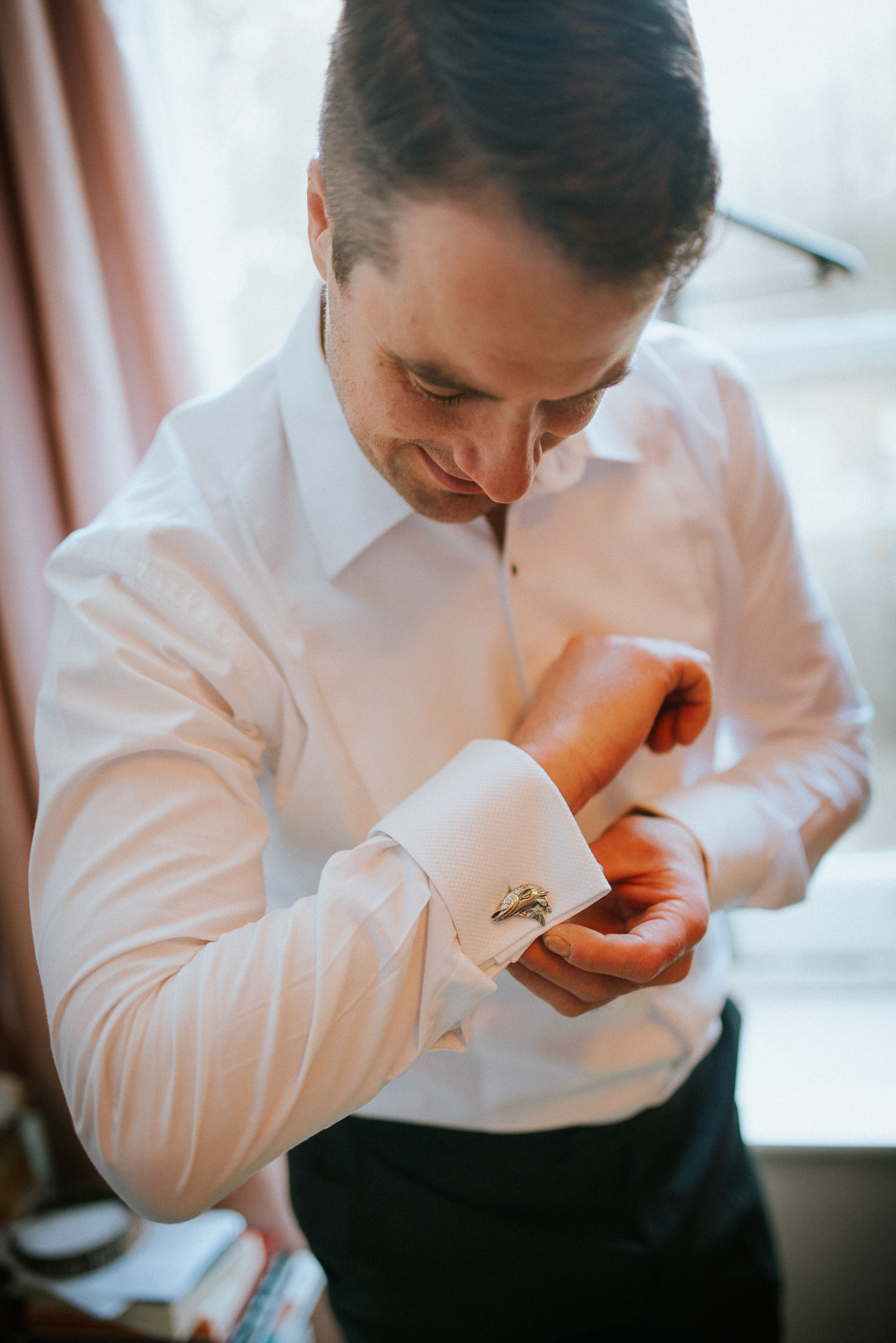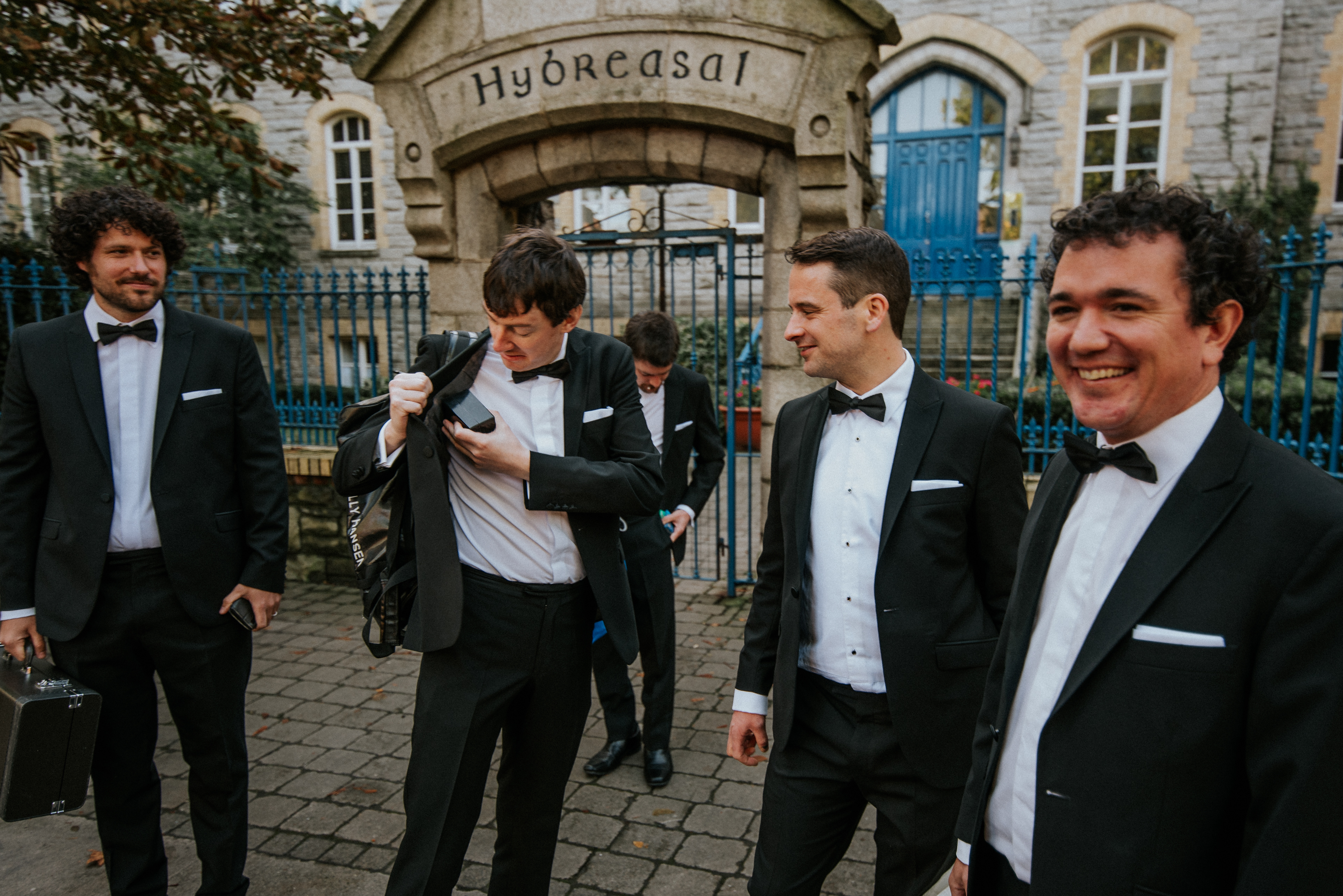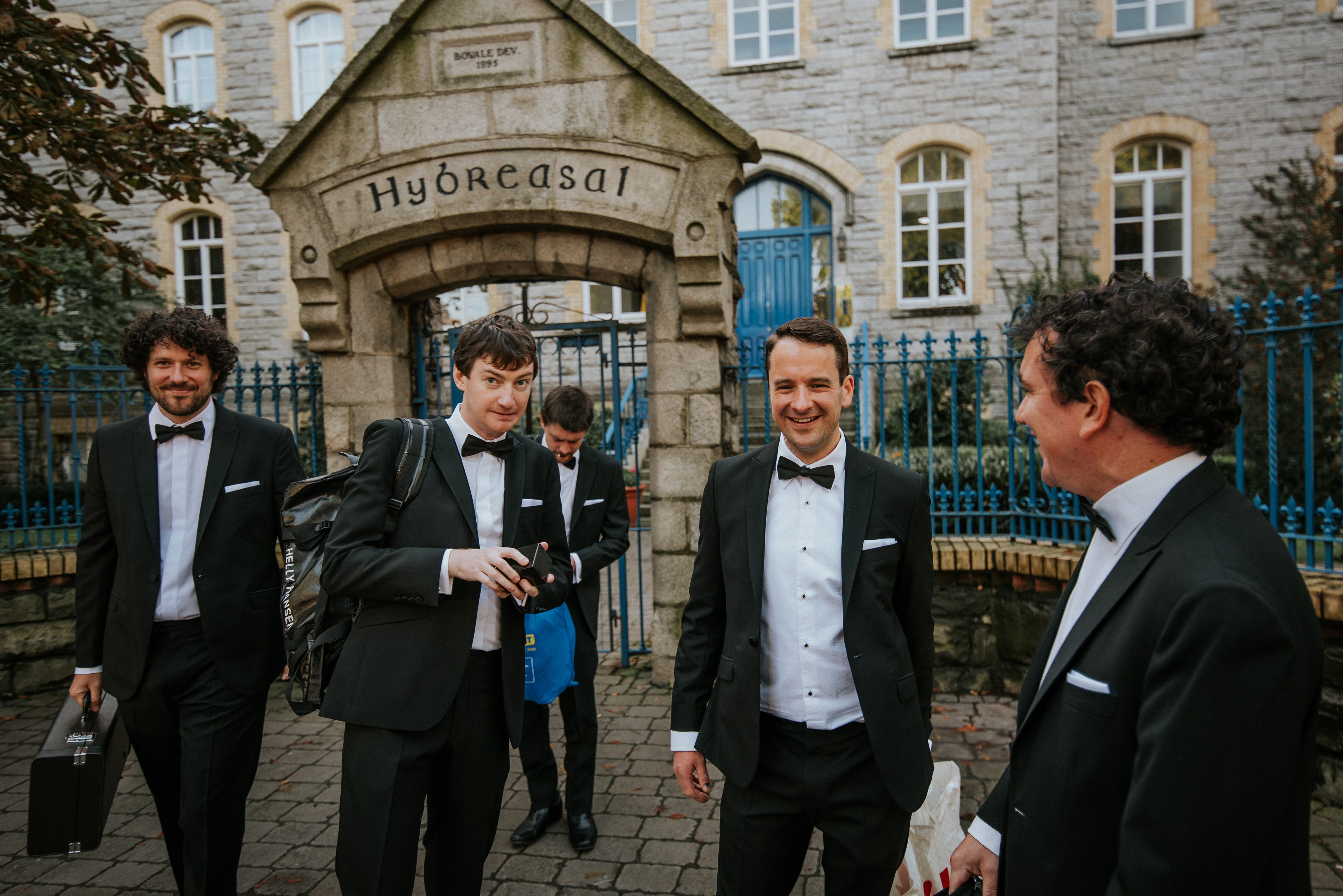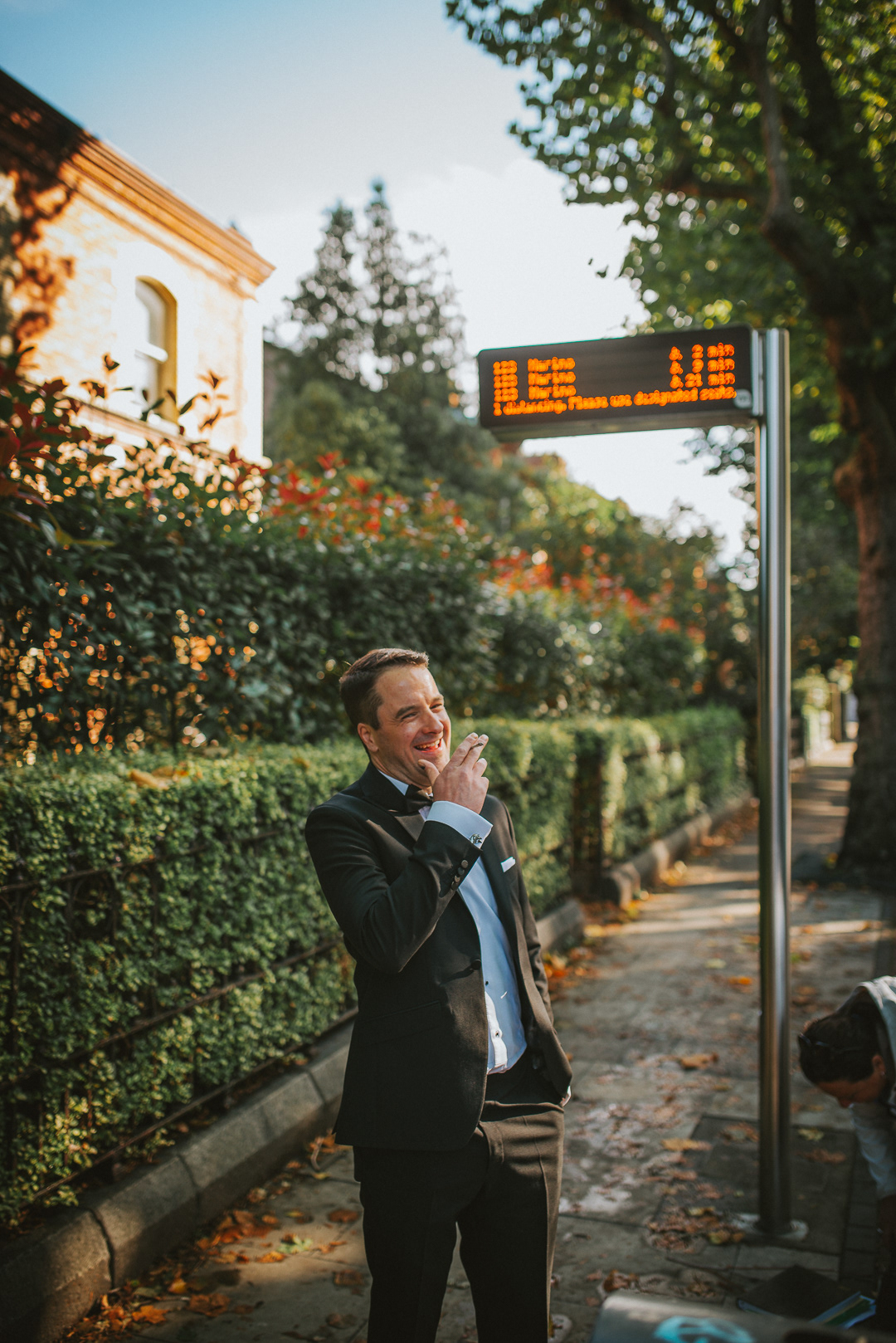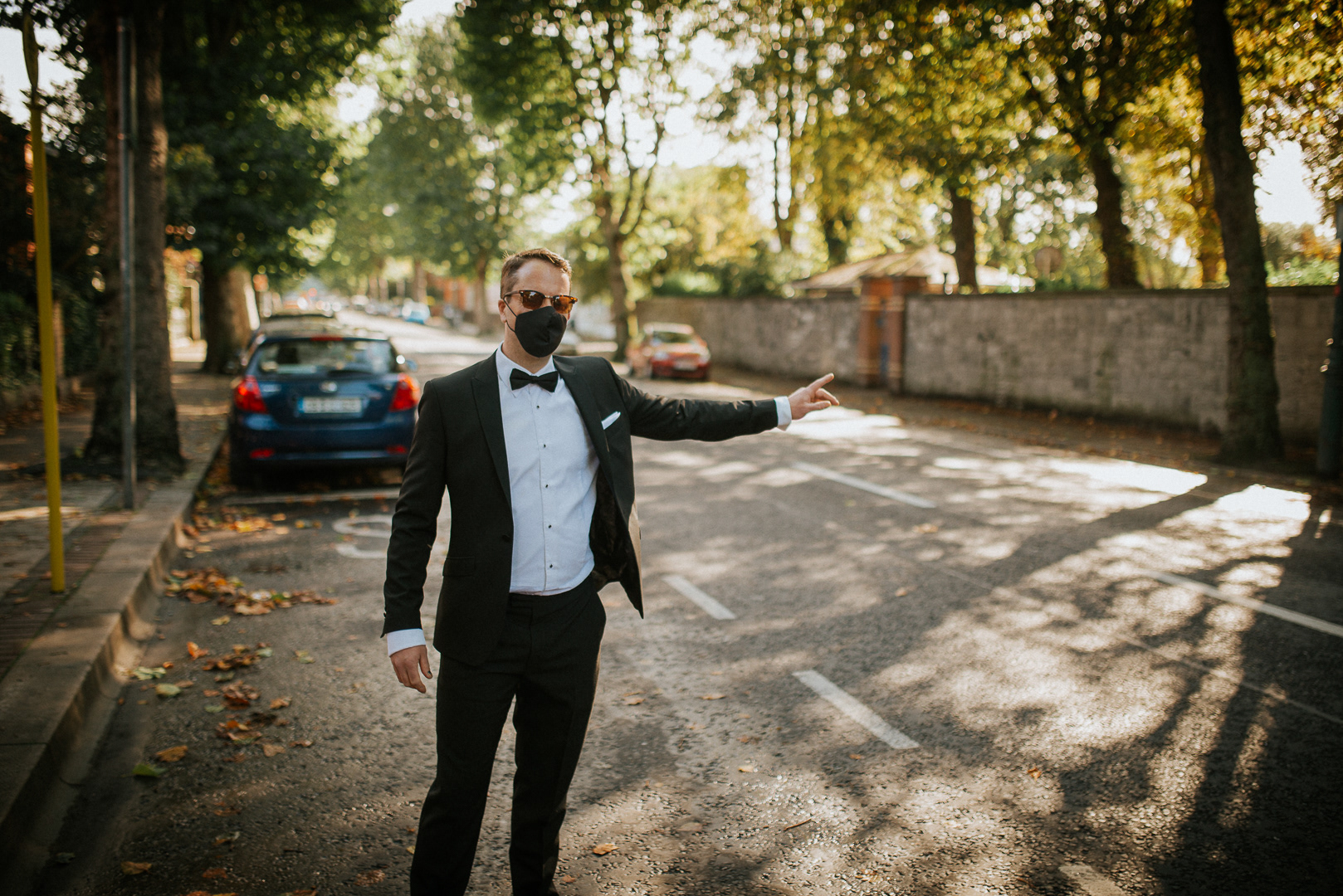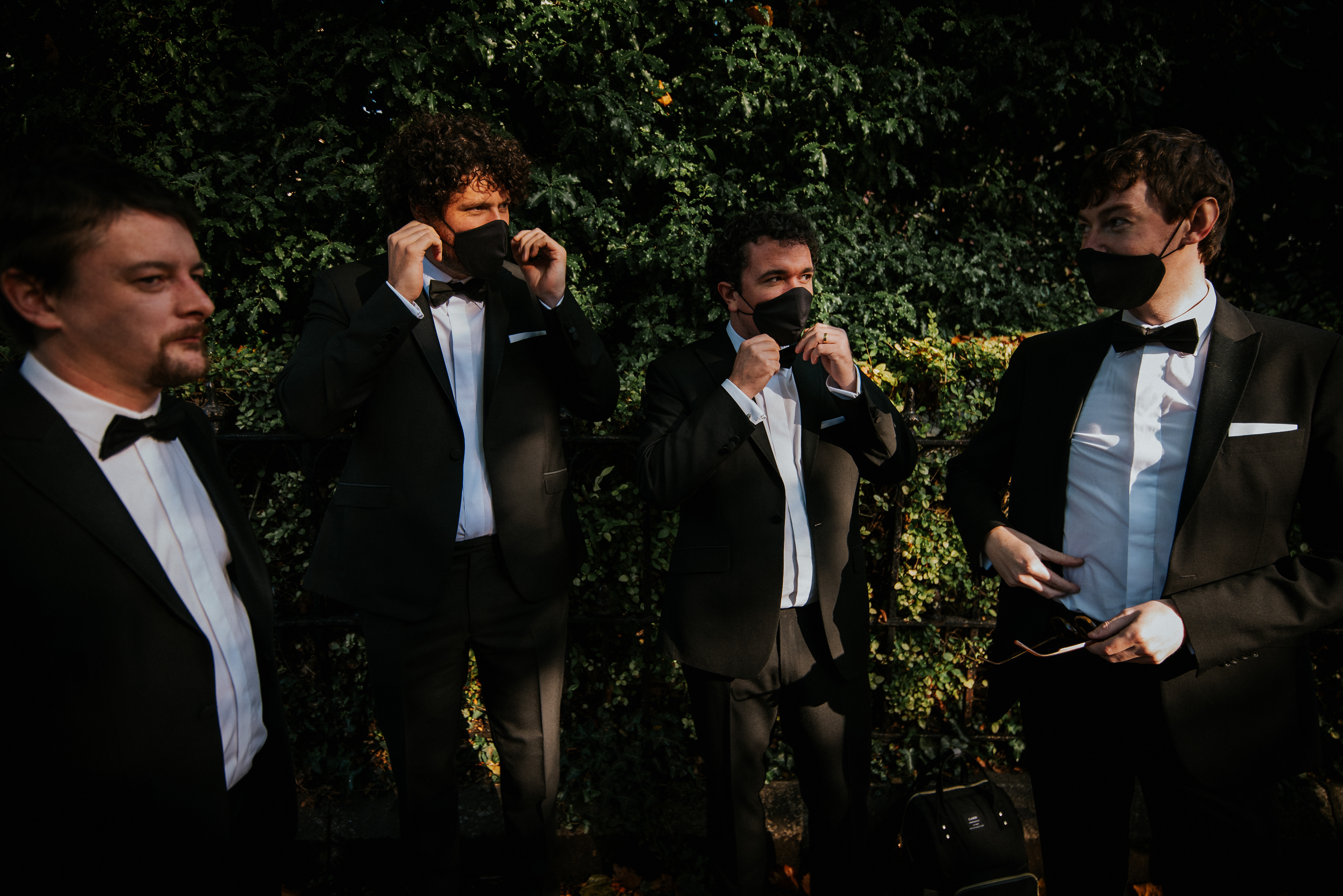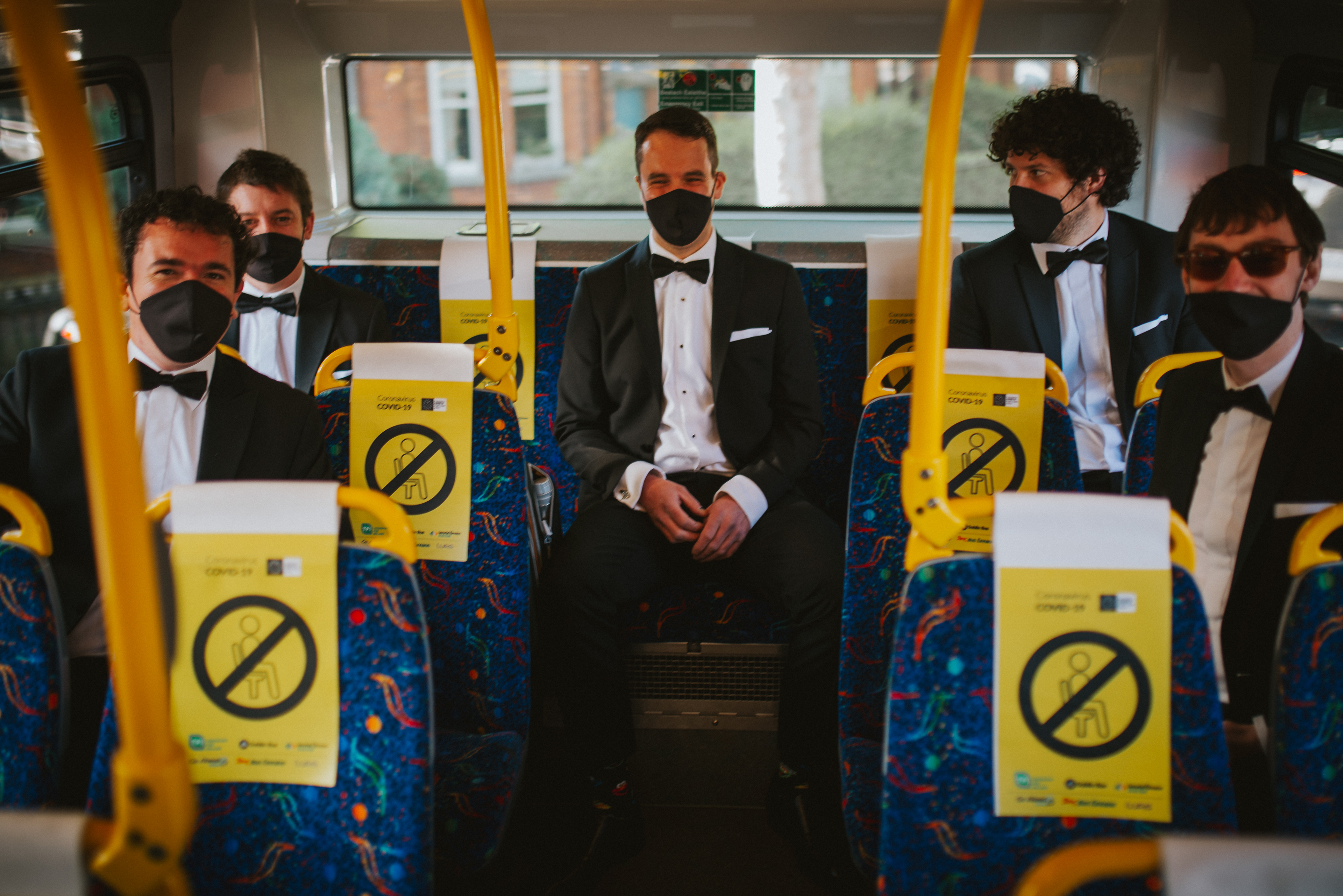 Off the bus I ran up to join Teresa in the bridal suite for her getting ready!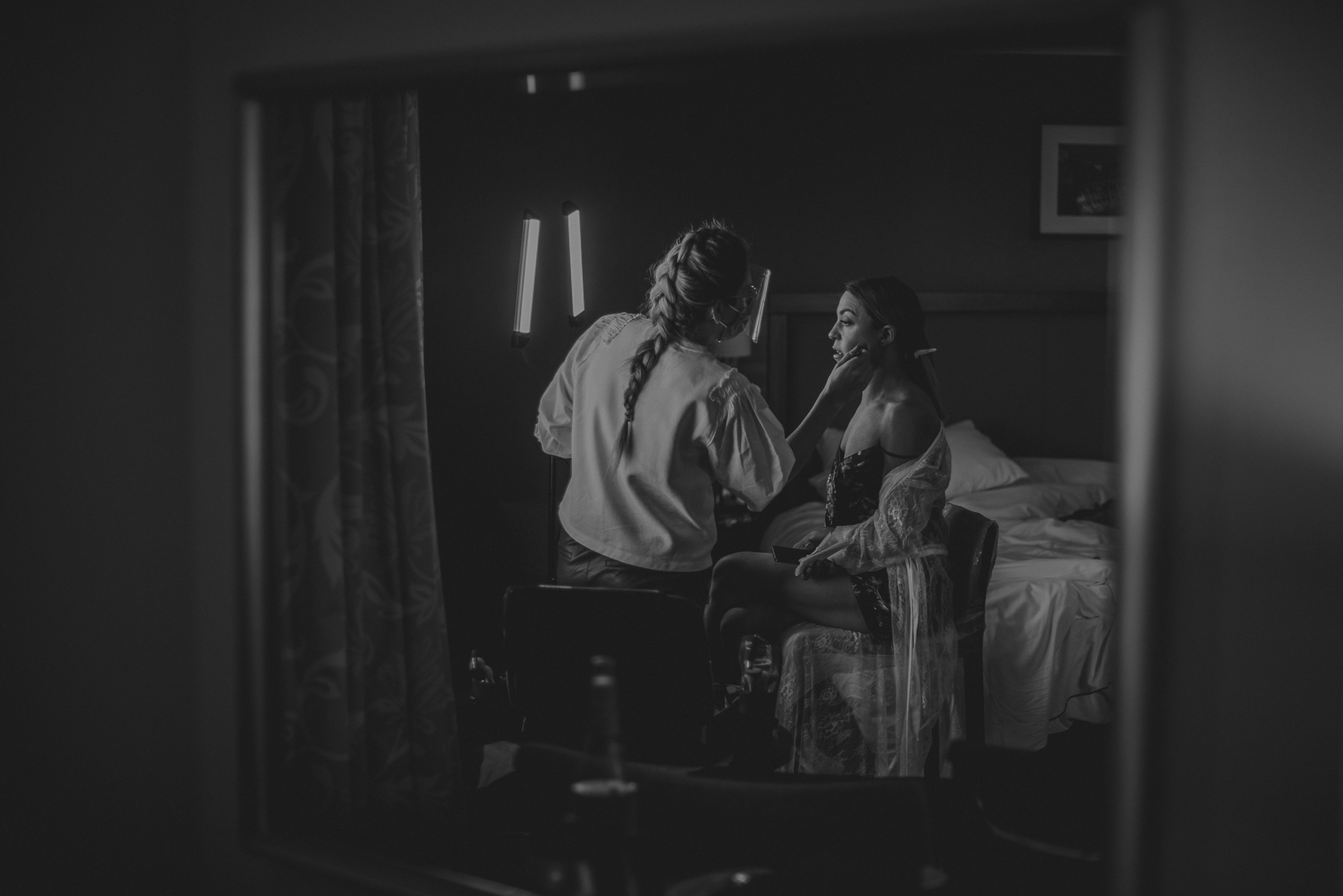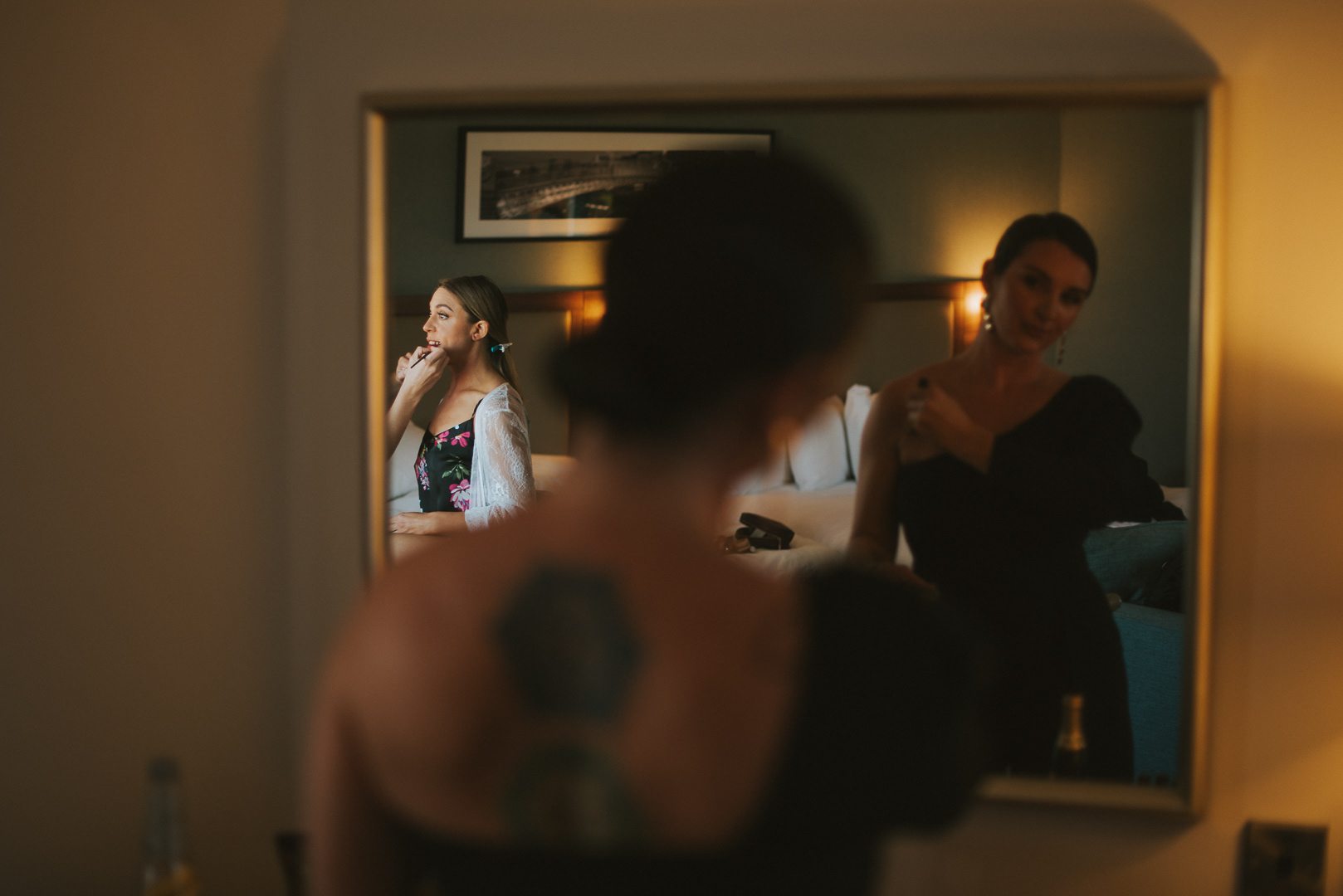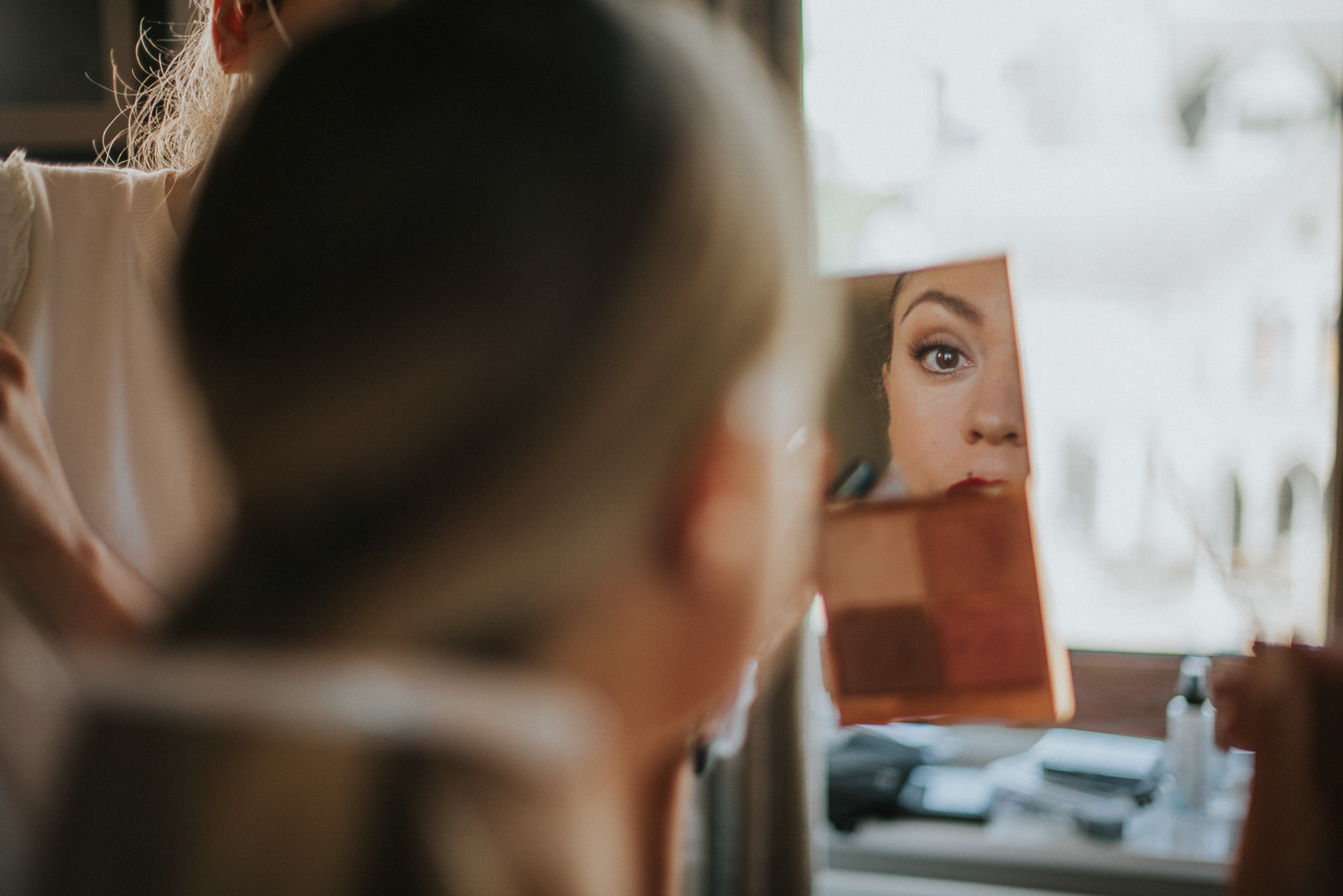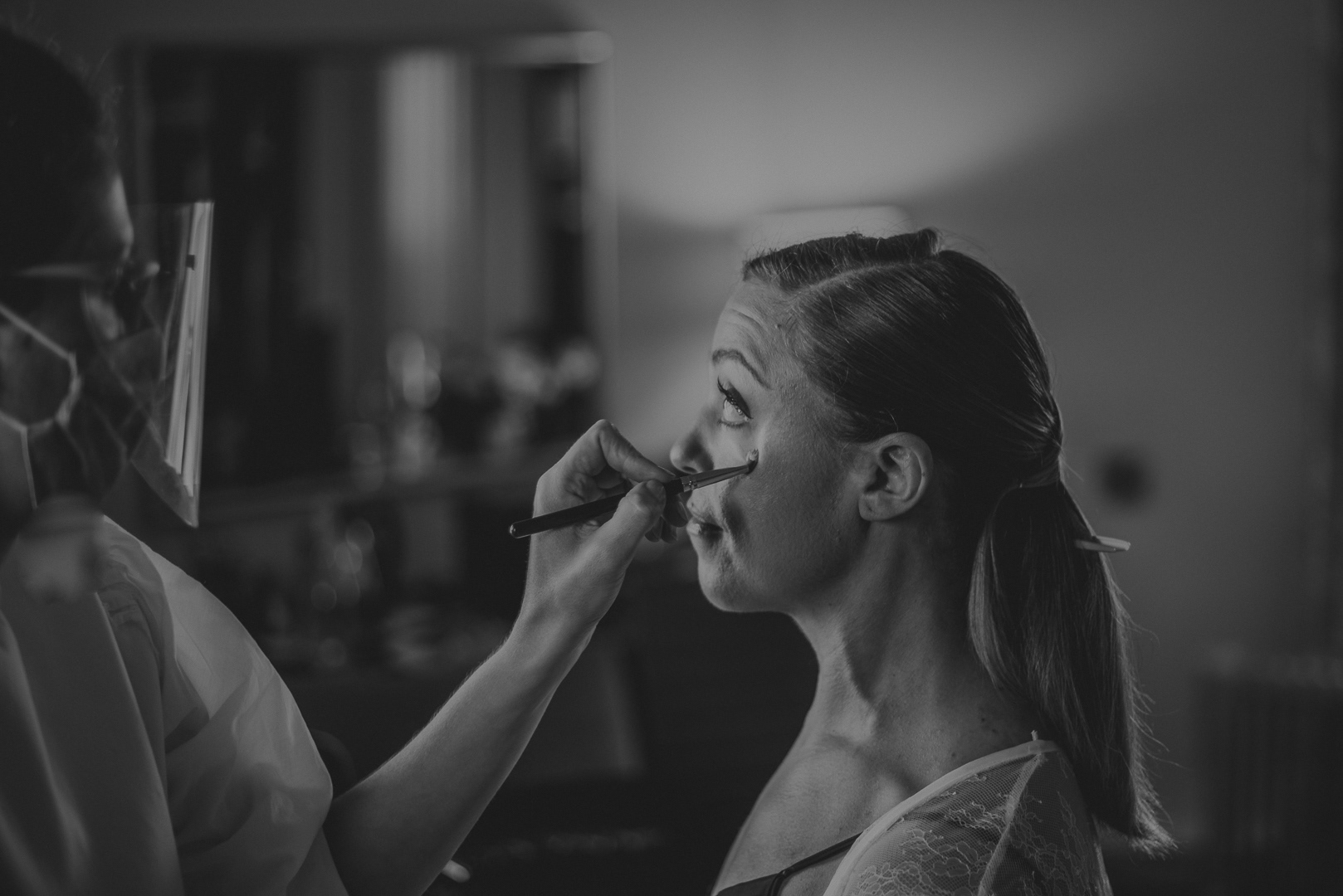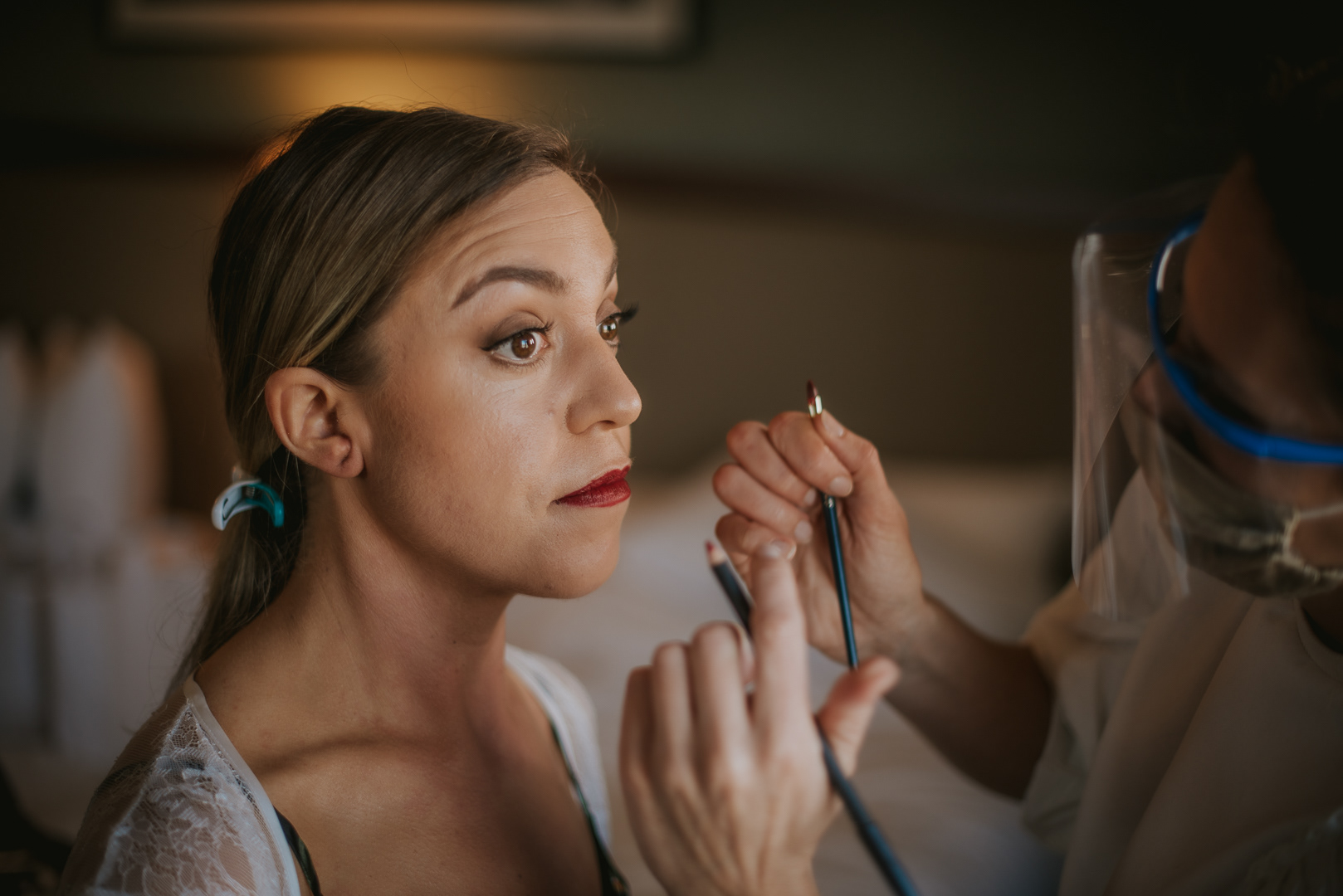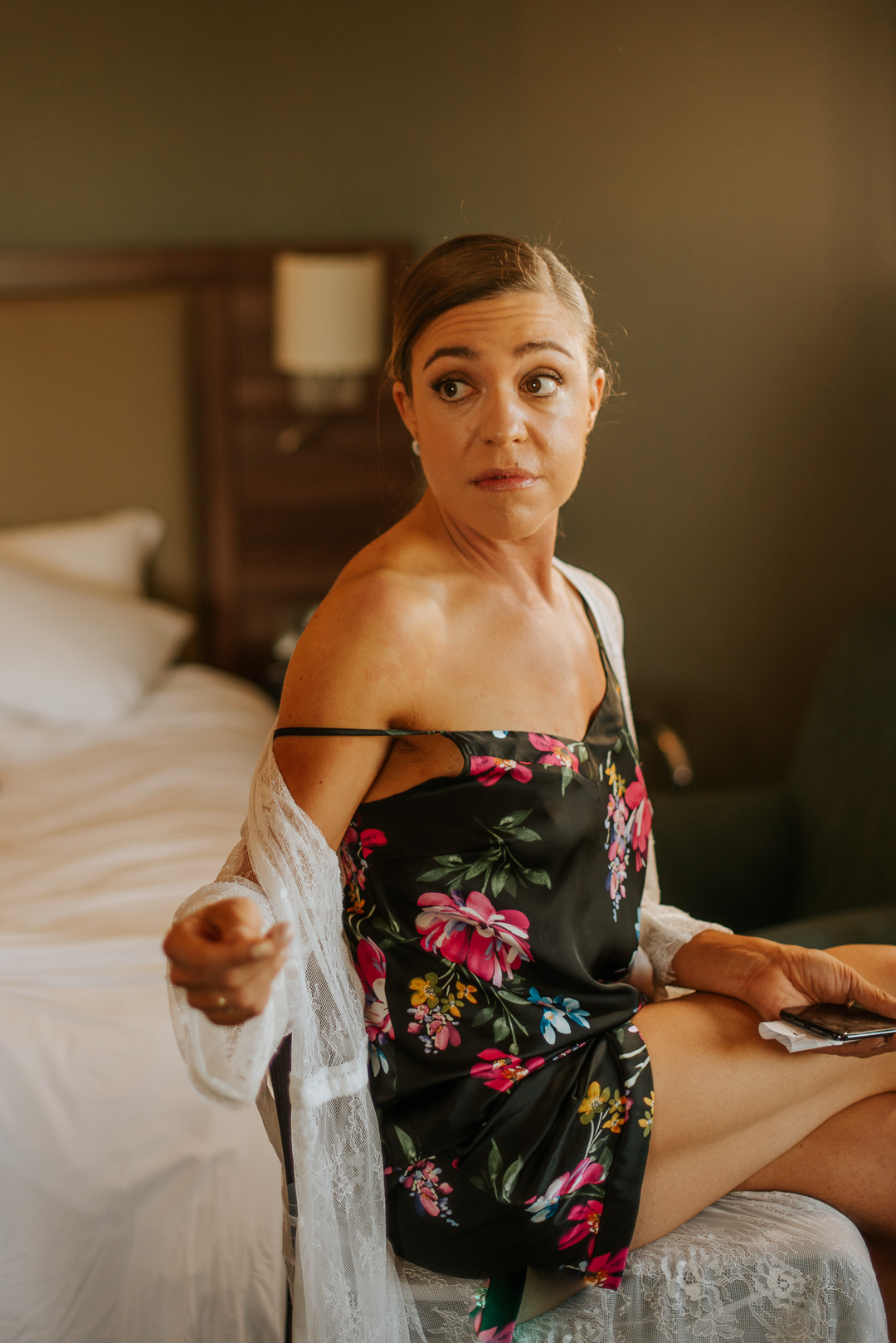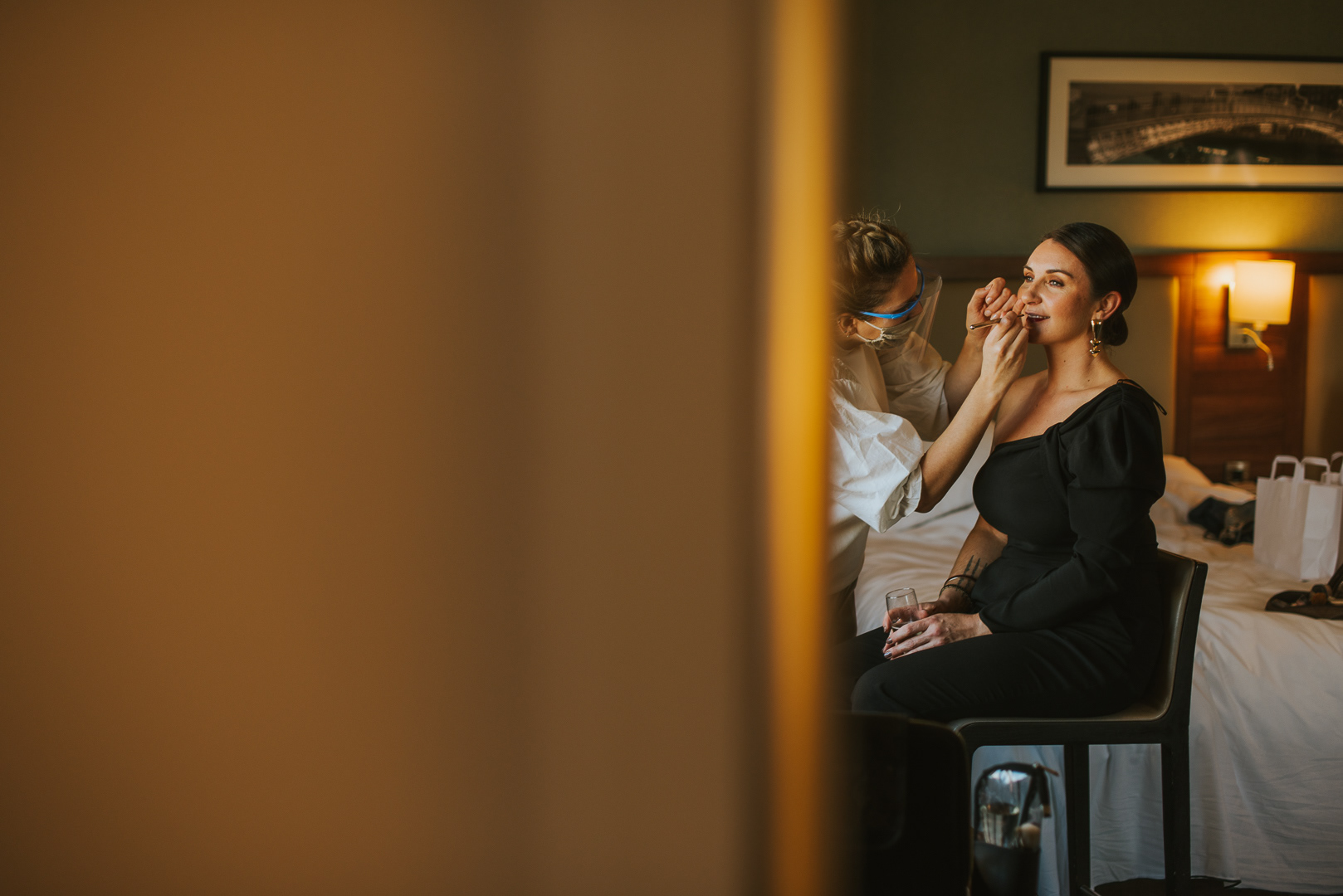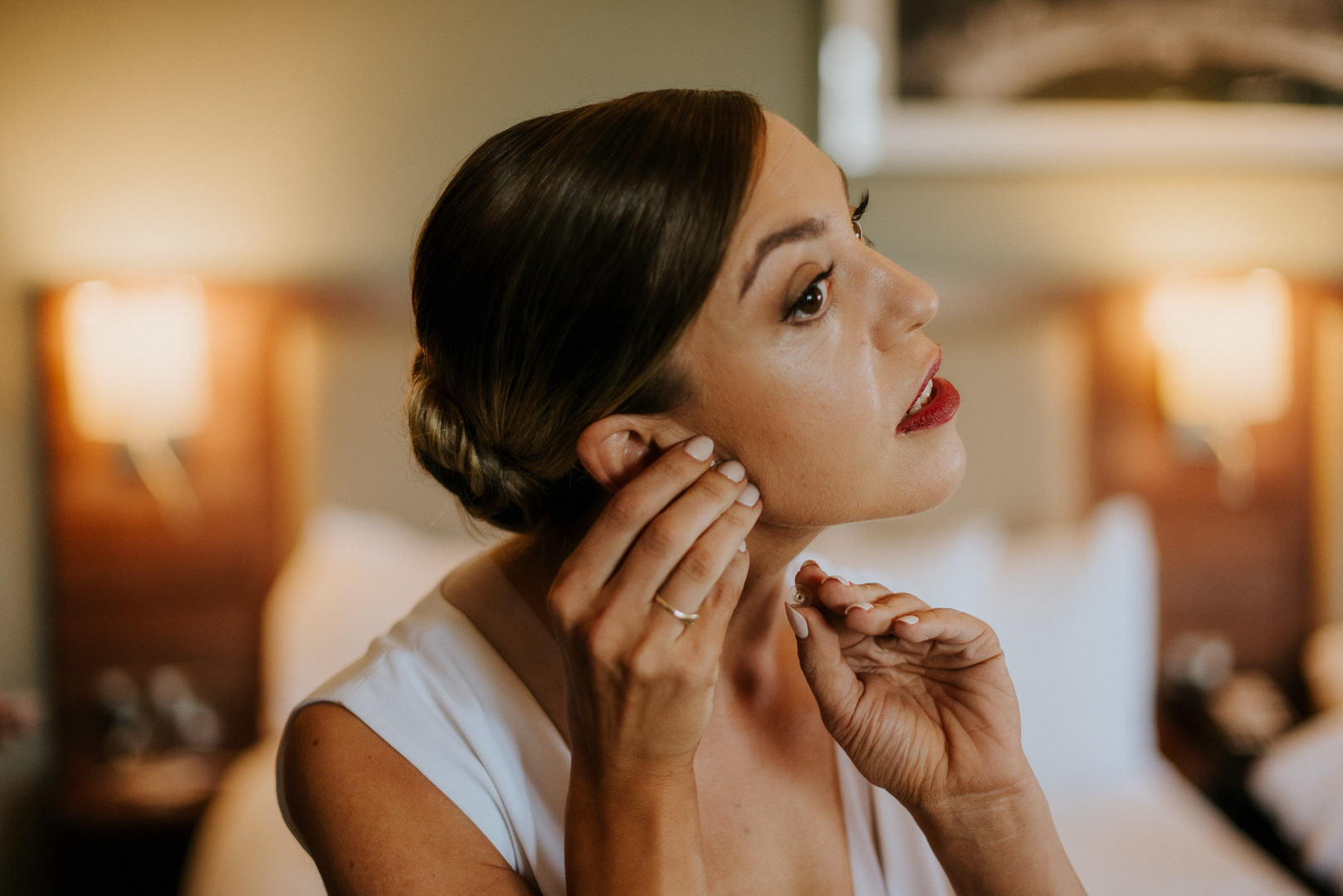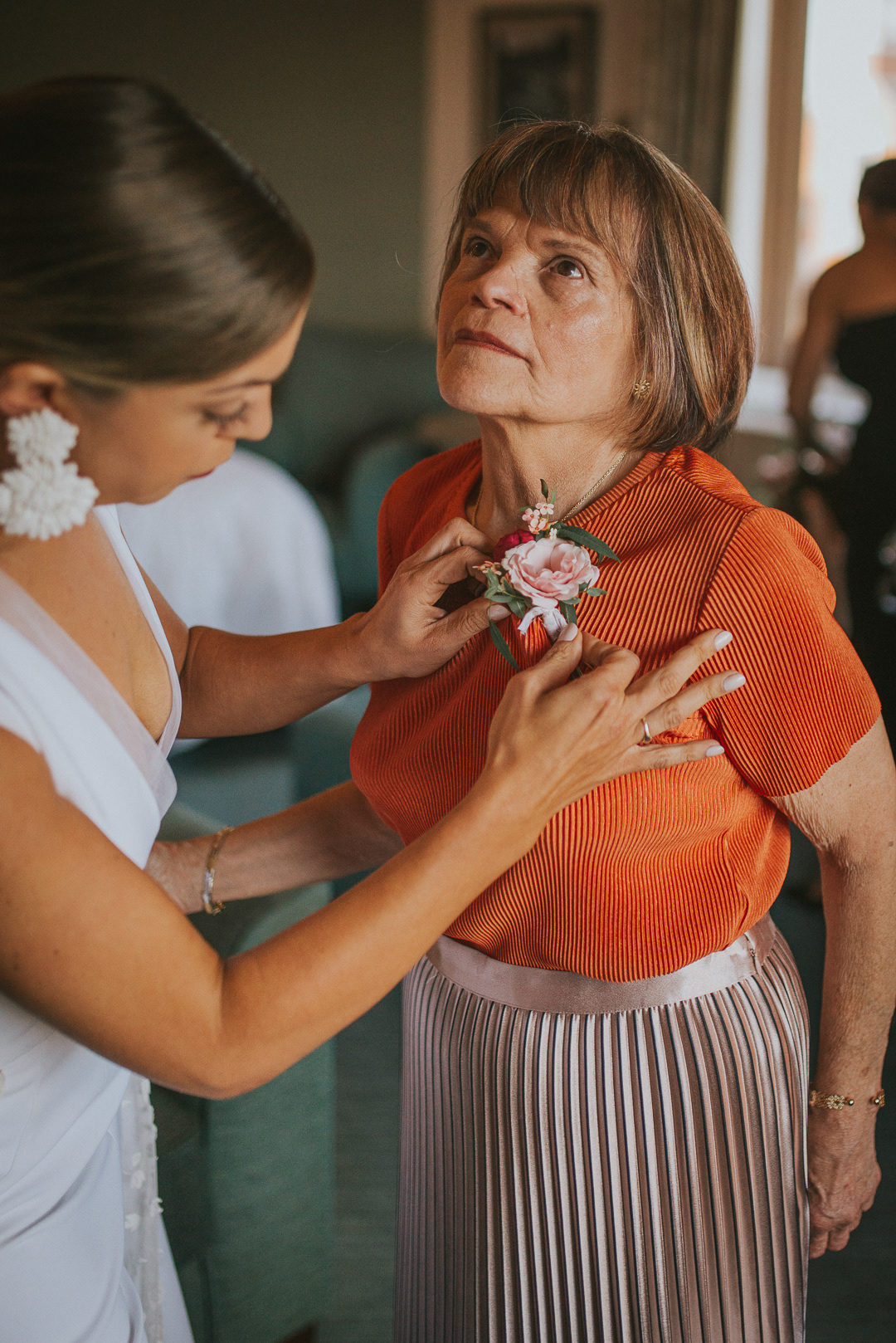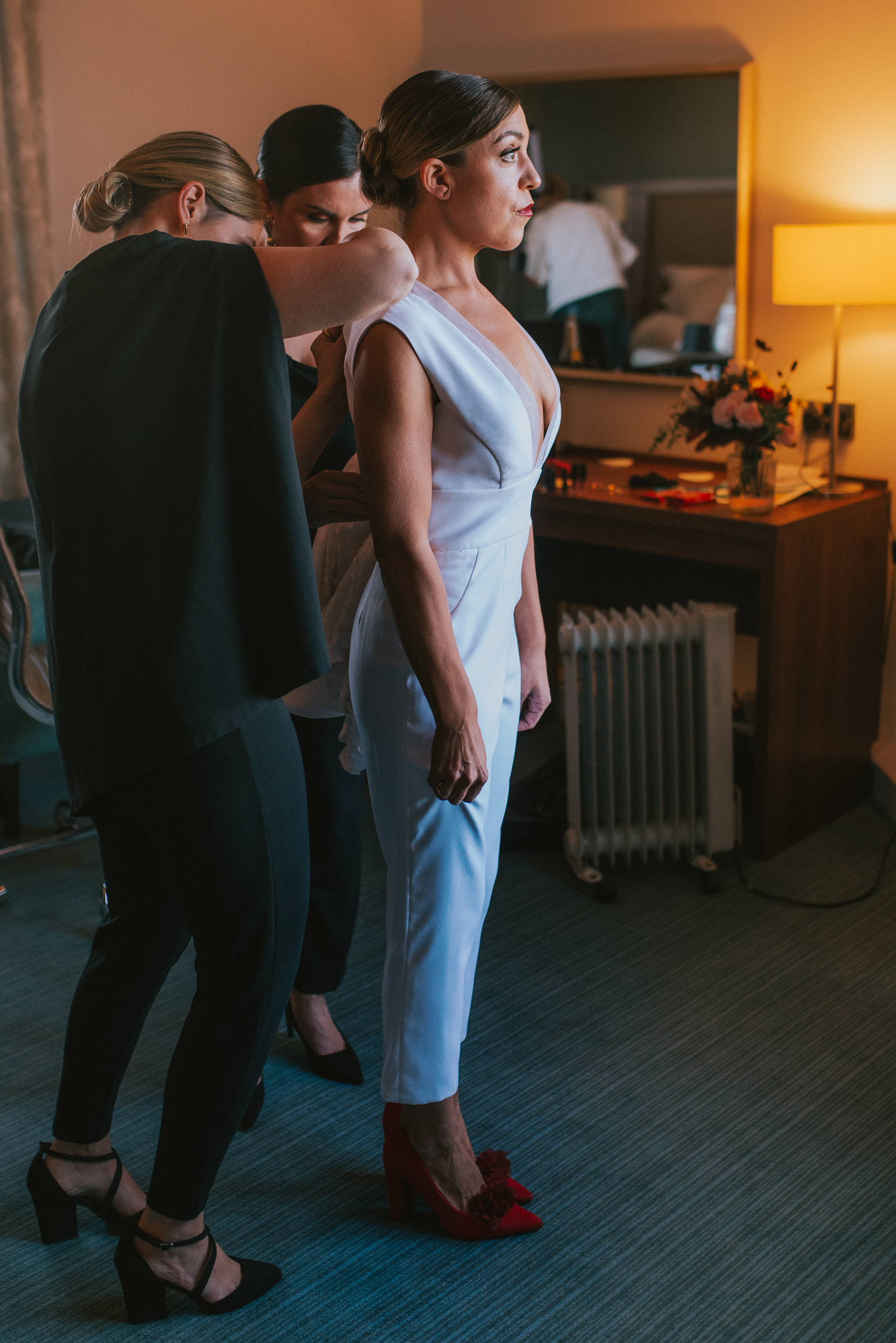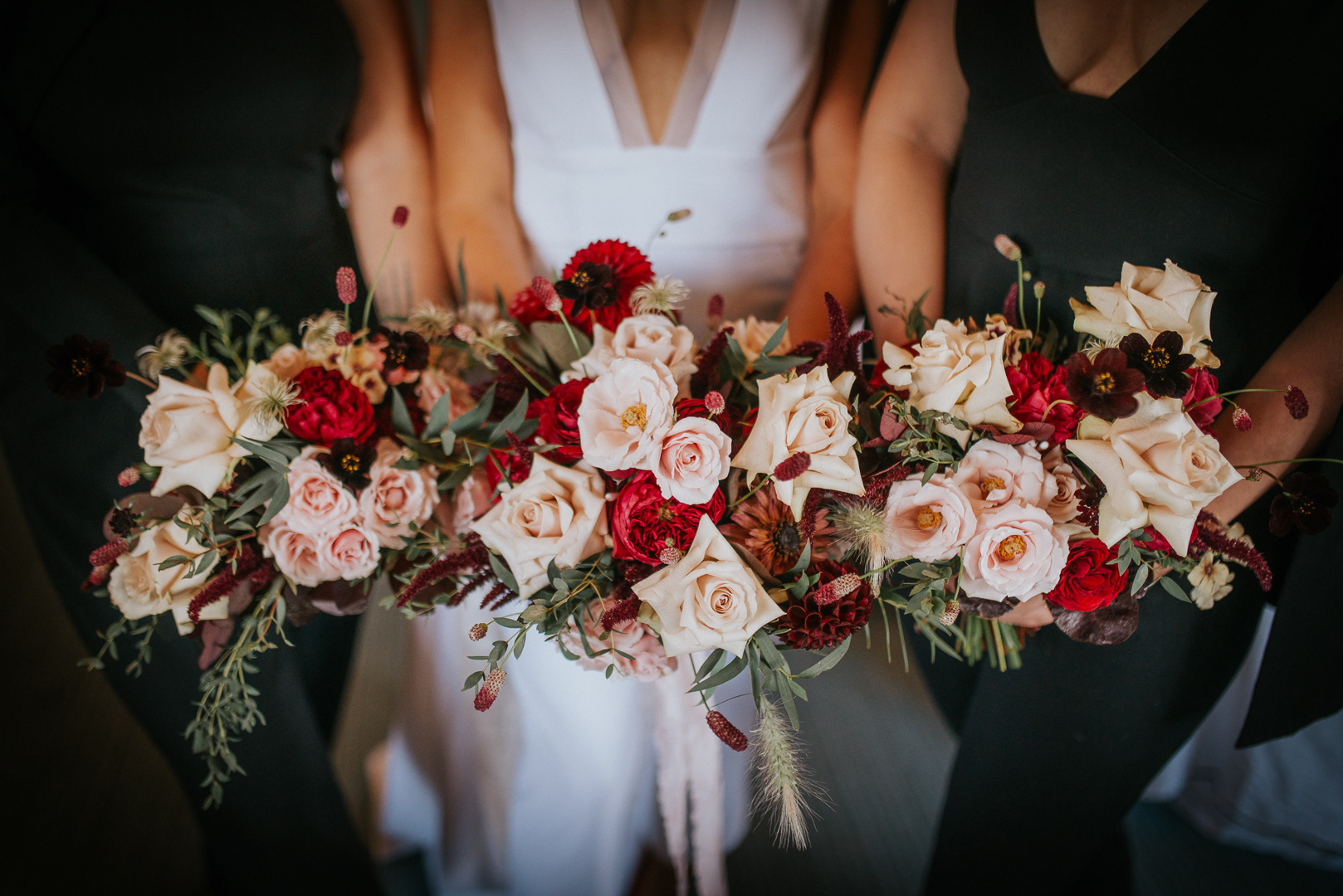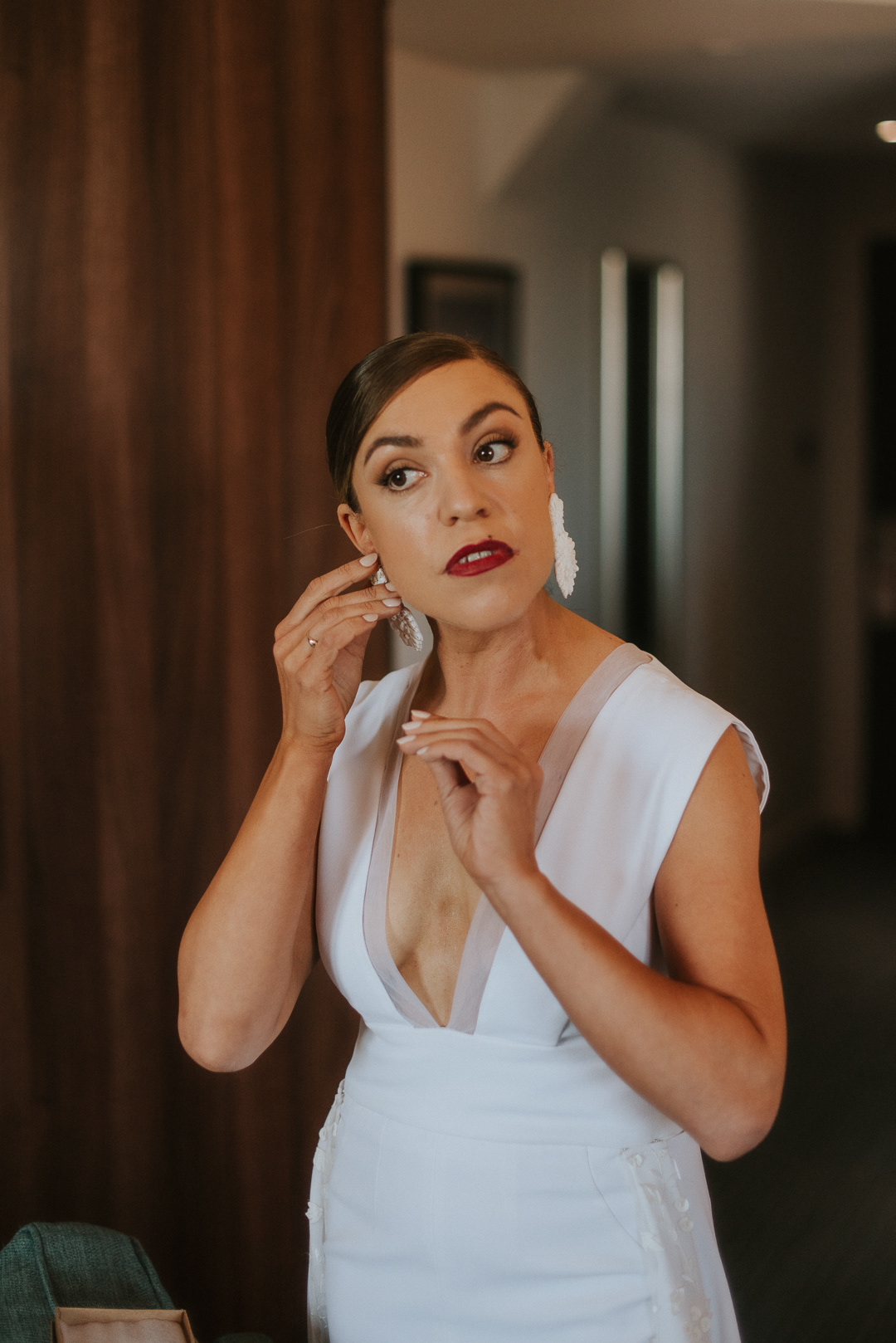 A strut down Lord Edward Street towards City Hall Dublin