Ben & Yng were married at Wilton Castle; a ruined, partially restored castle outside Enniscorthy, Wexford, in the South East of Ireland, a dream destination with everything taking place at the one premises, no travelling from place to place during the day!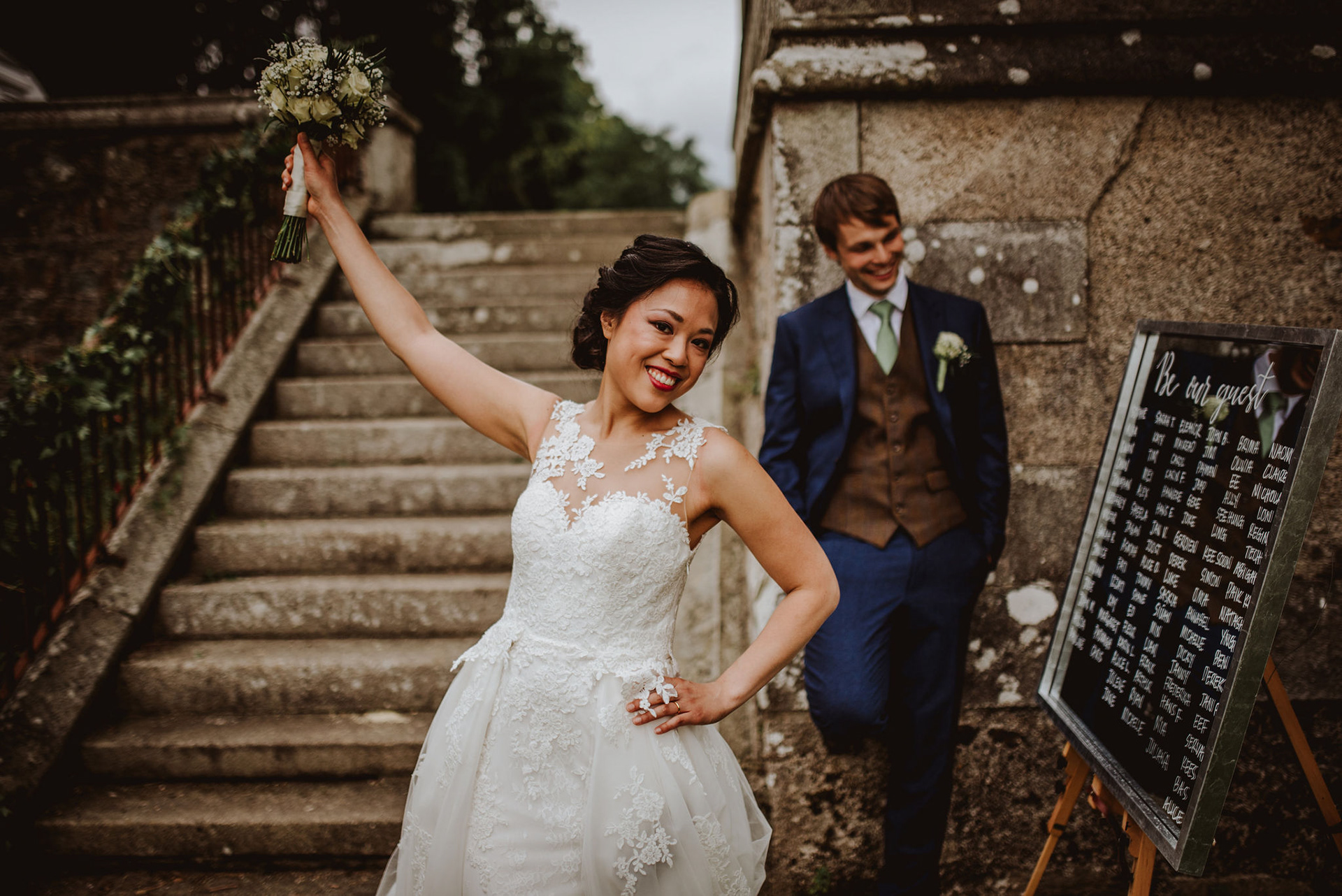 Cool, relaxed and happy, what more would you want from a wedding day! Or marriage partner for that matter. 
As I walked up the driveway Ben peered out an upstairs window to greet me.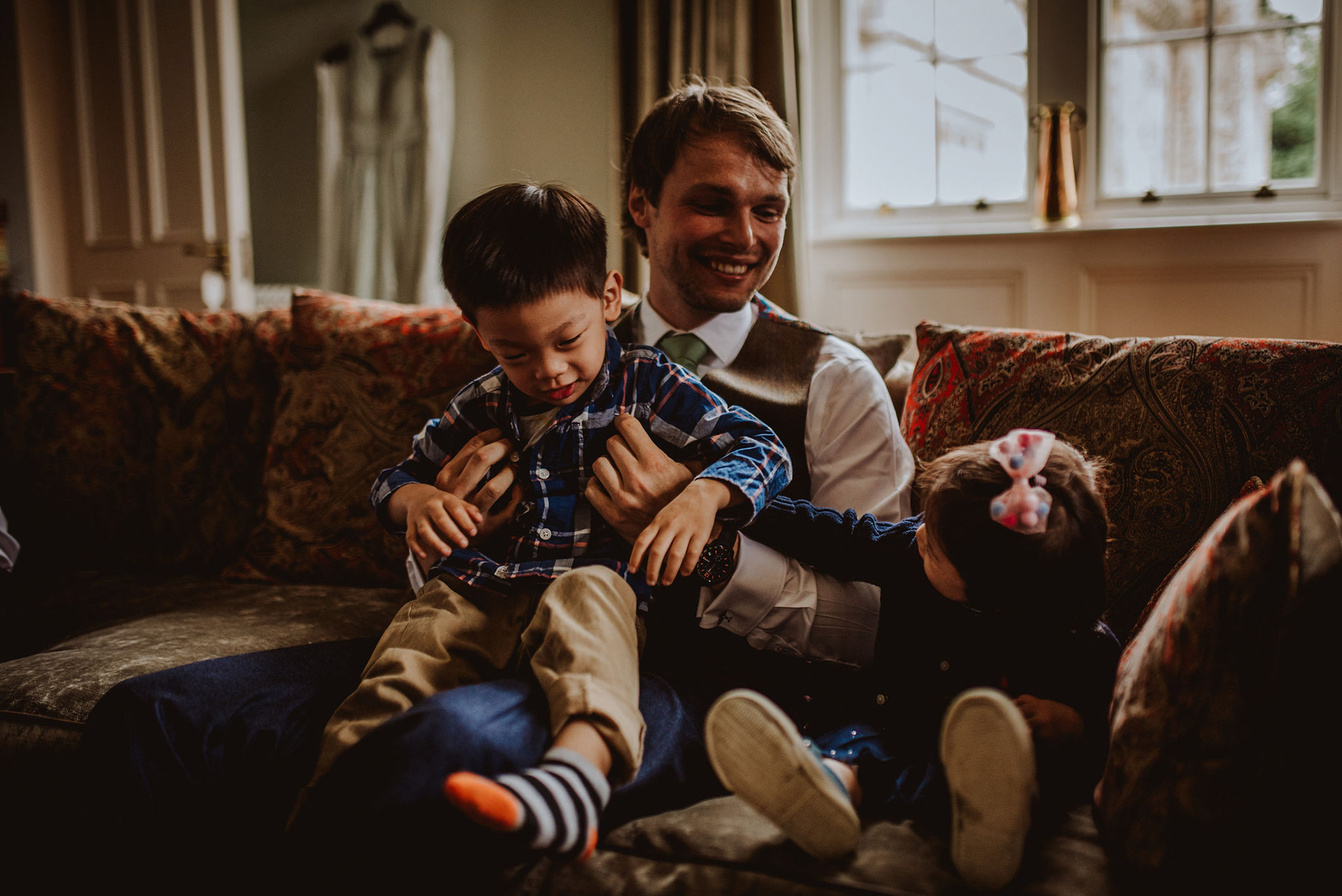 Nieces and nephews envelope our groom as the preparation is underway.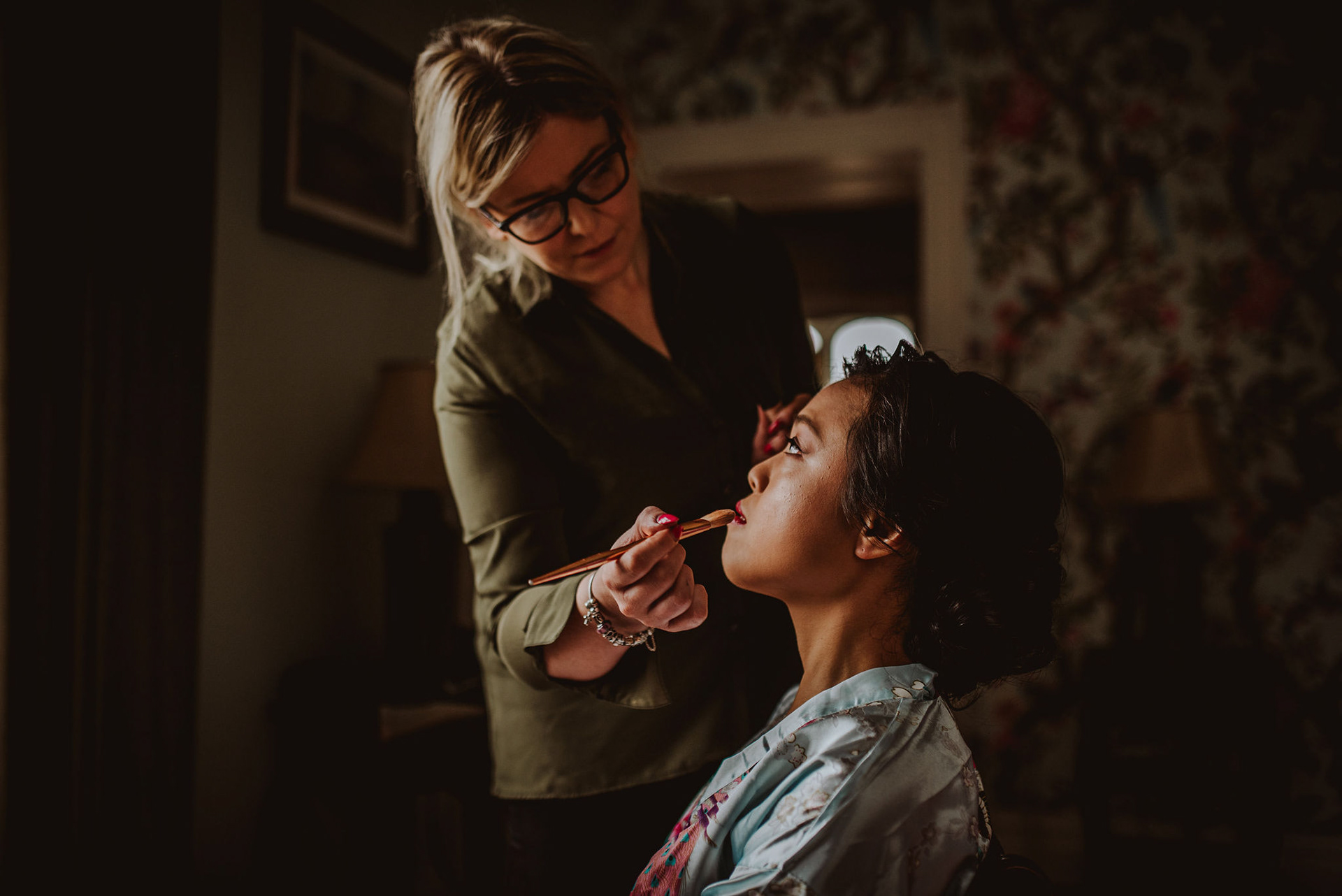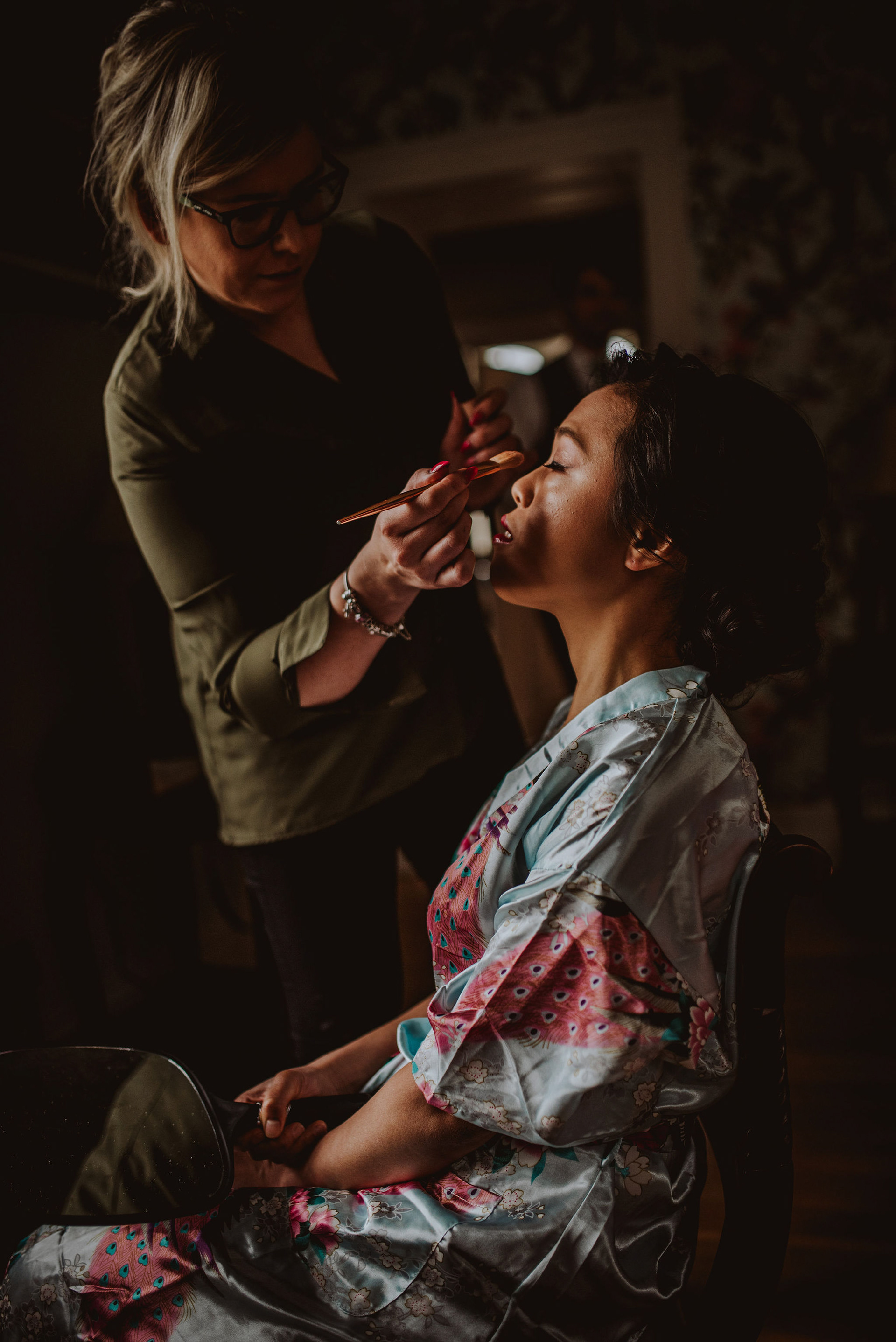 I suggested to Ying to check herself out in the mirror knowing full well the reflected light would illuminate her face as the window lit up her hair and catching the hairspray droplets.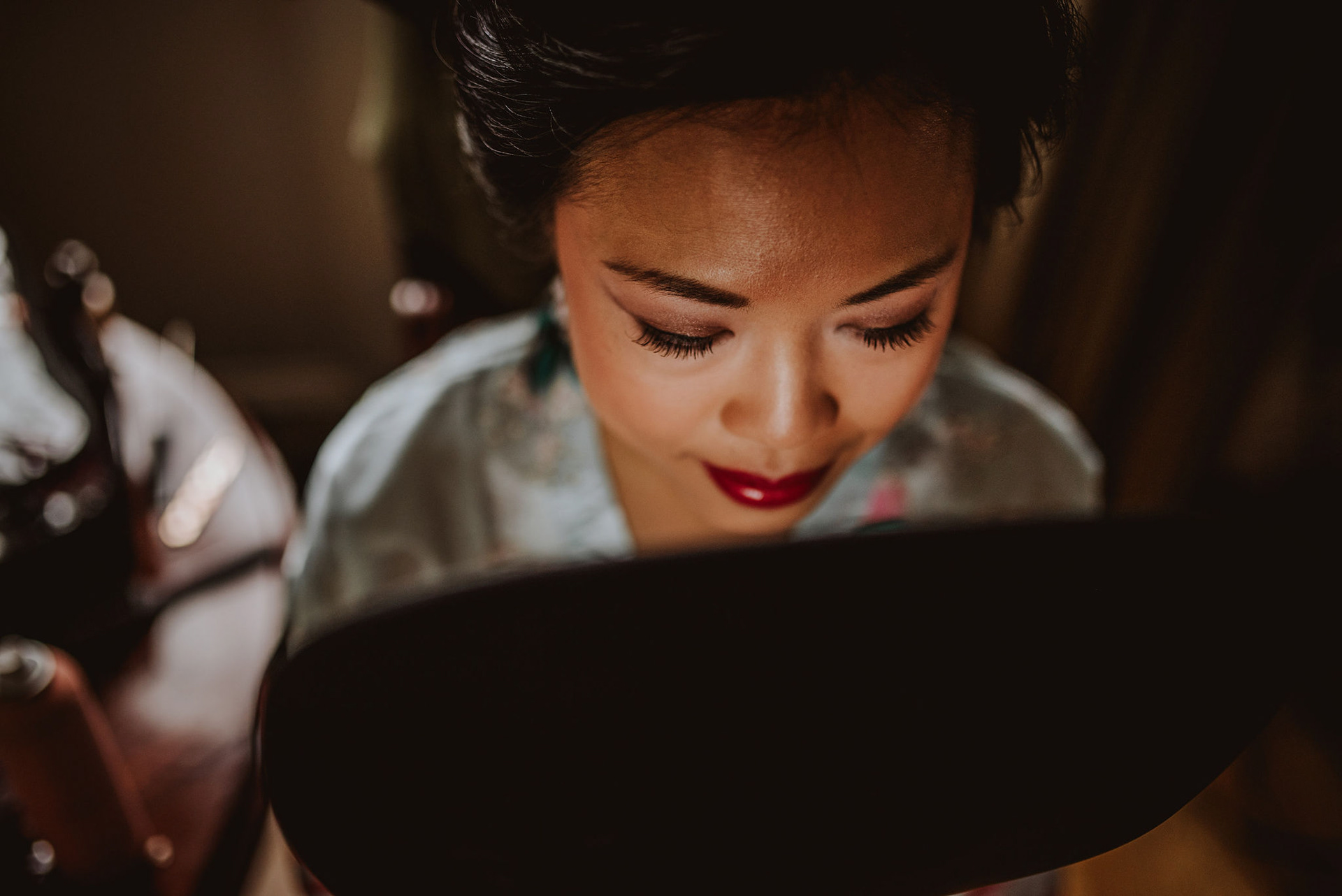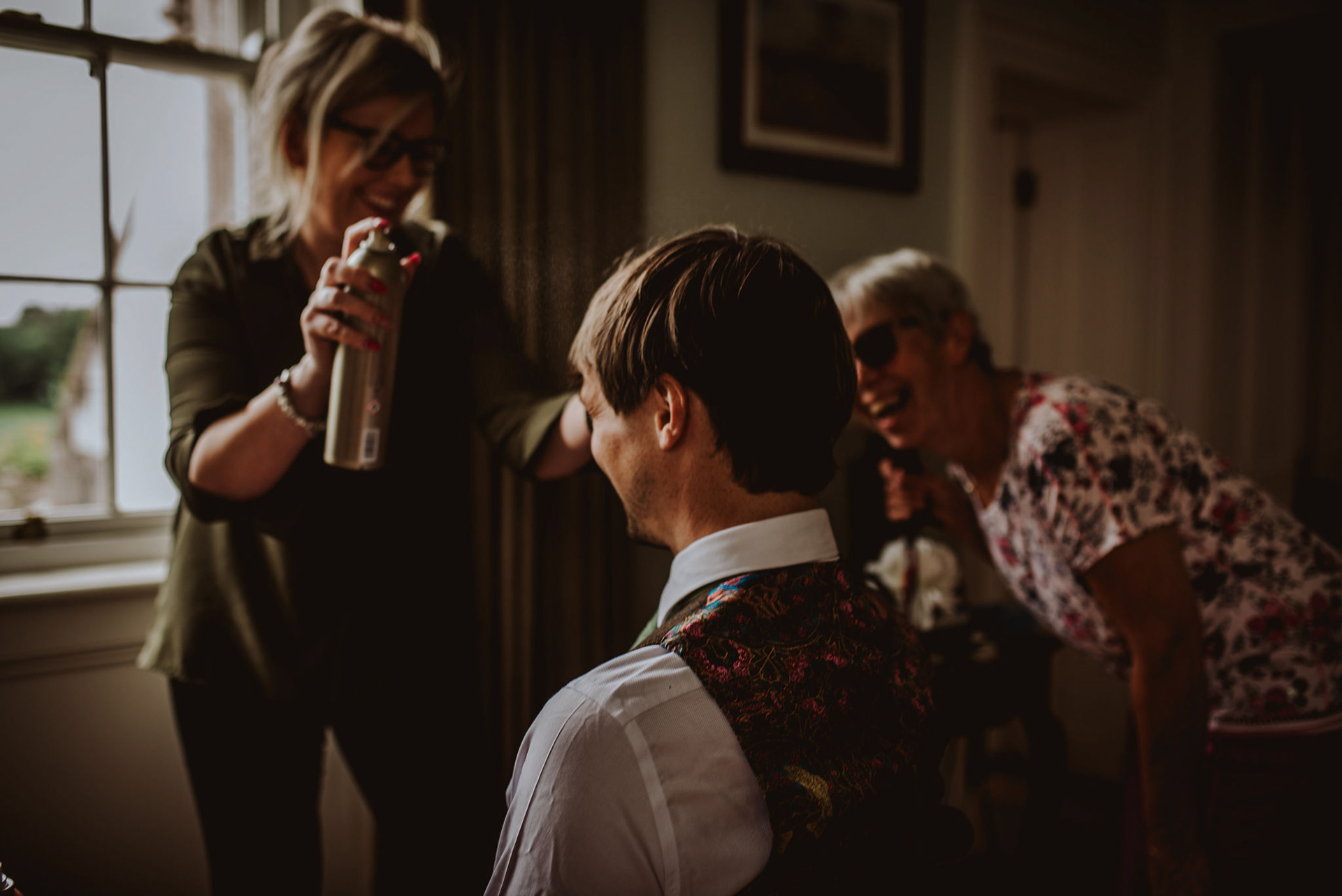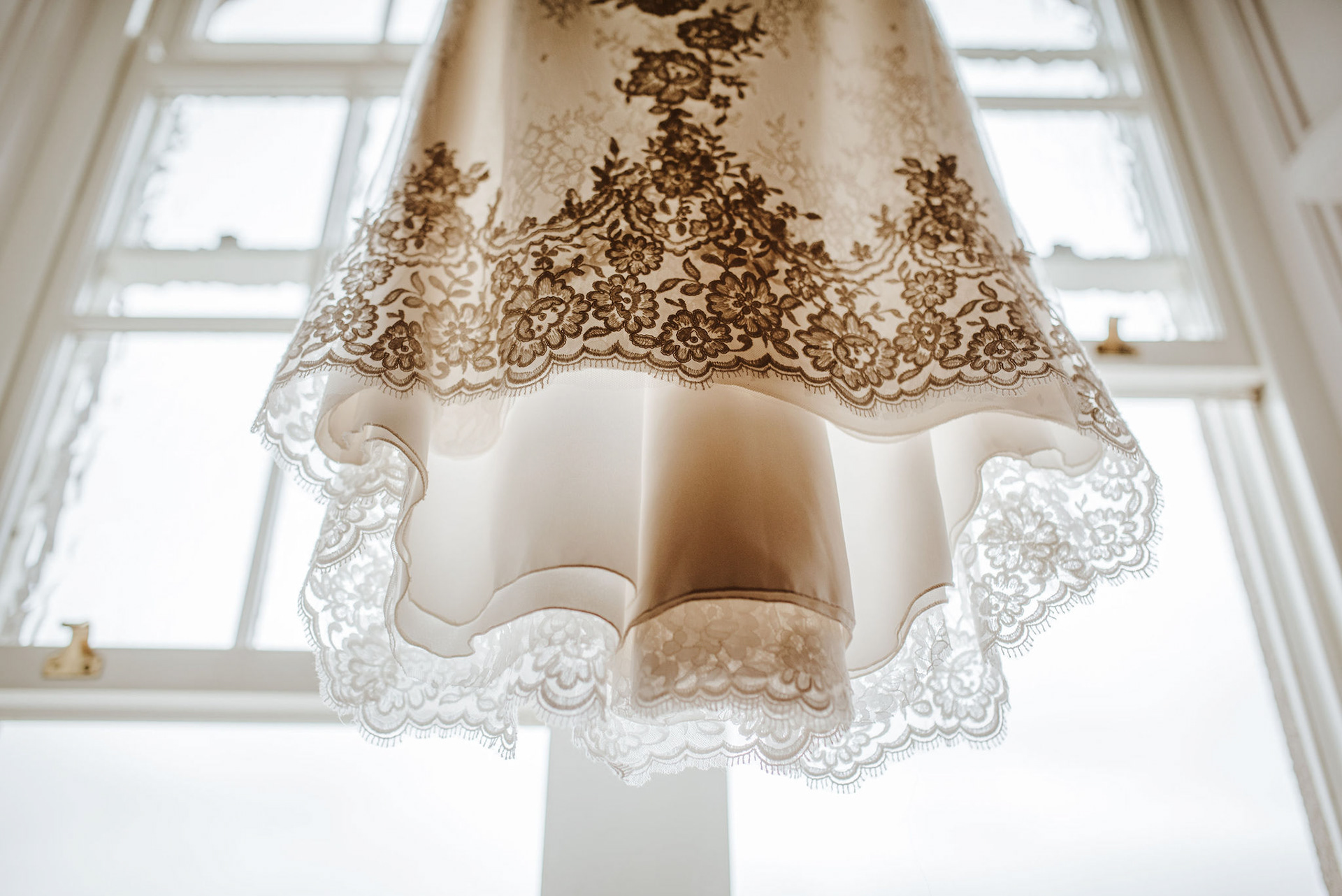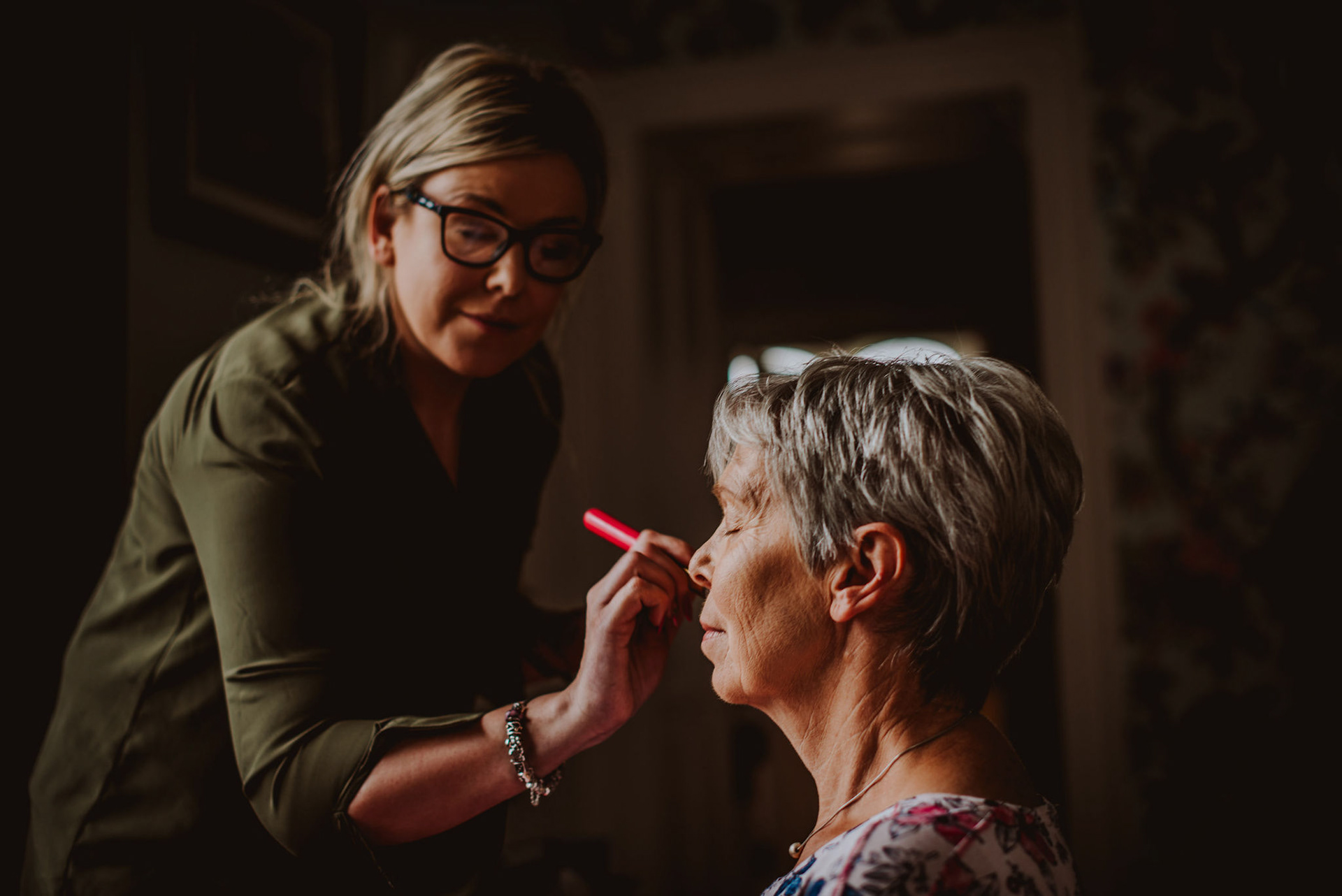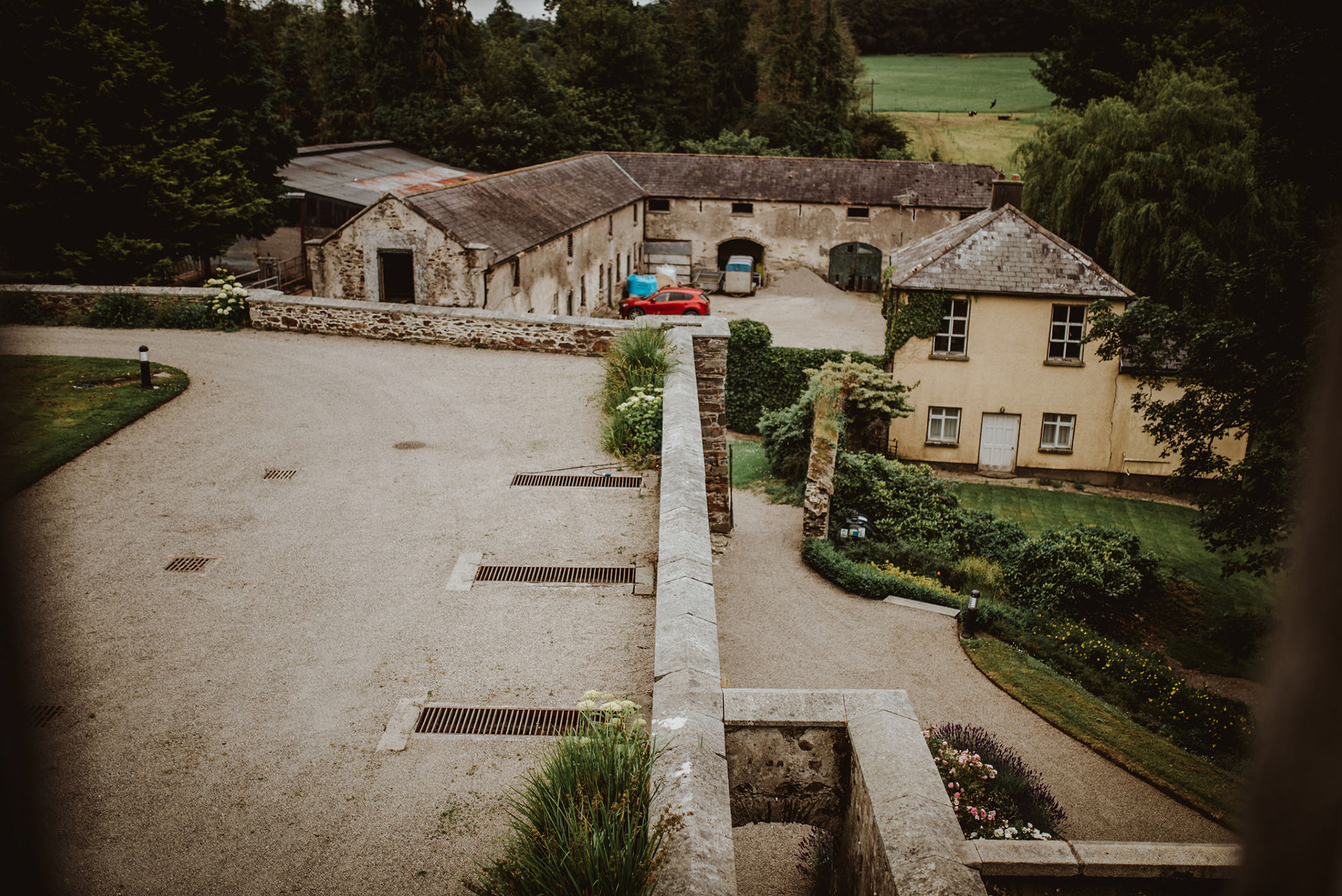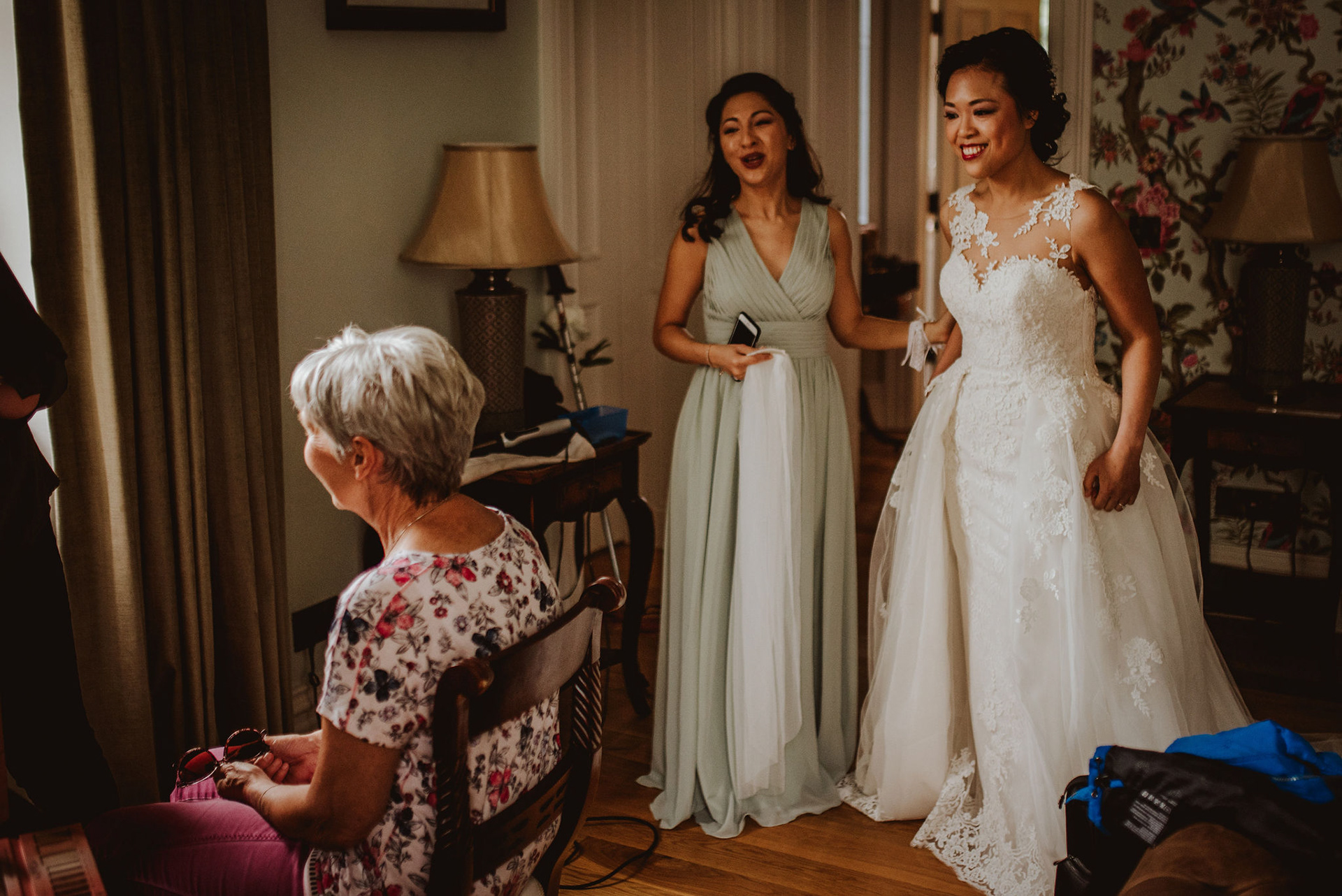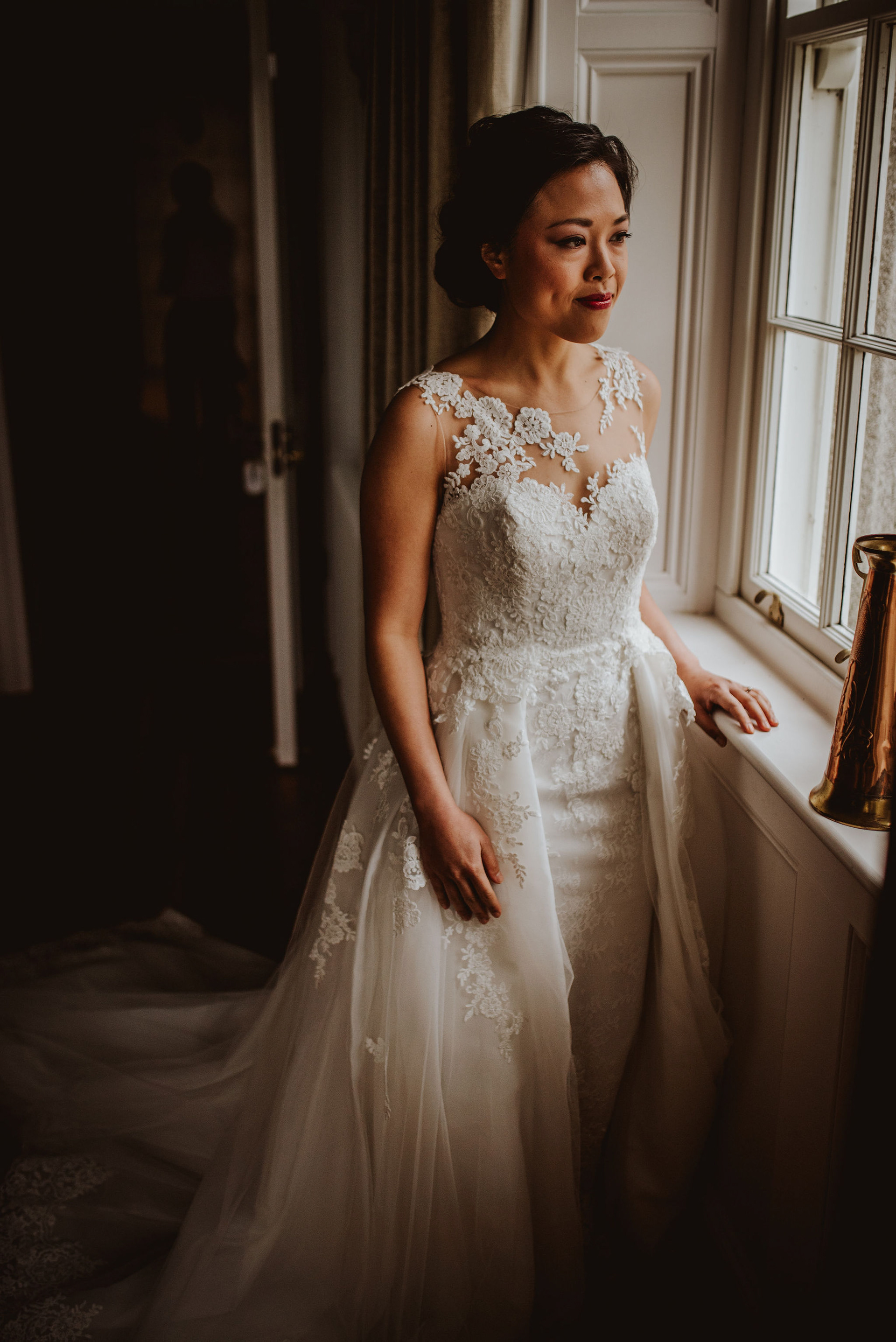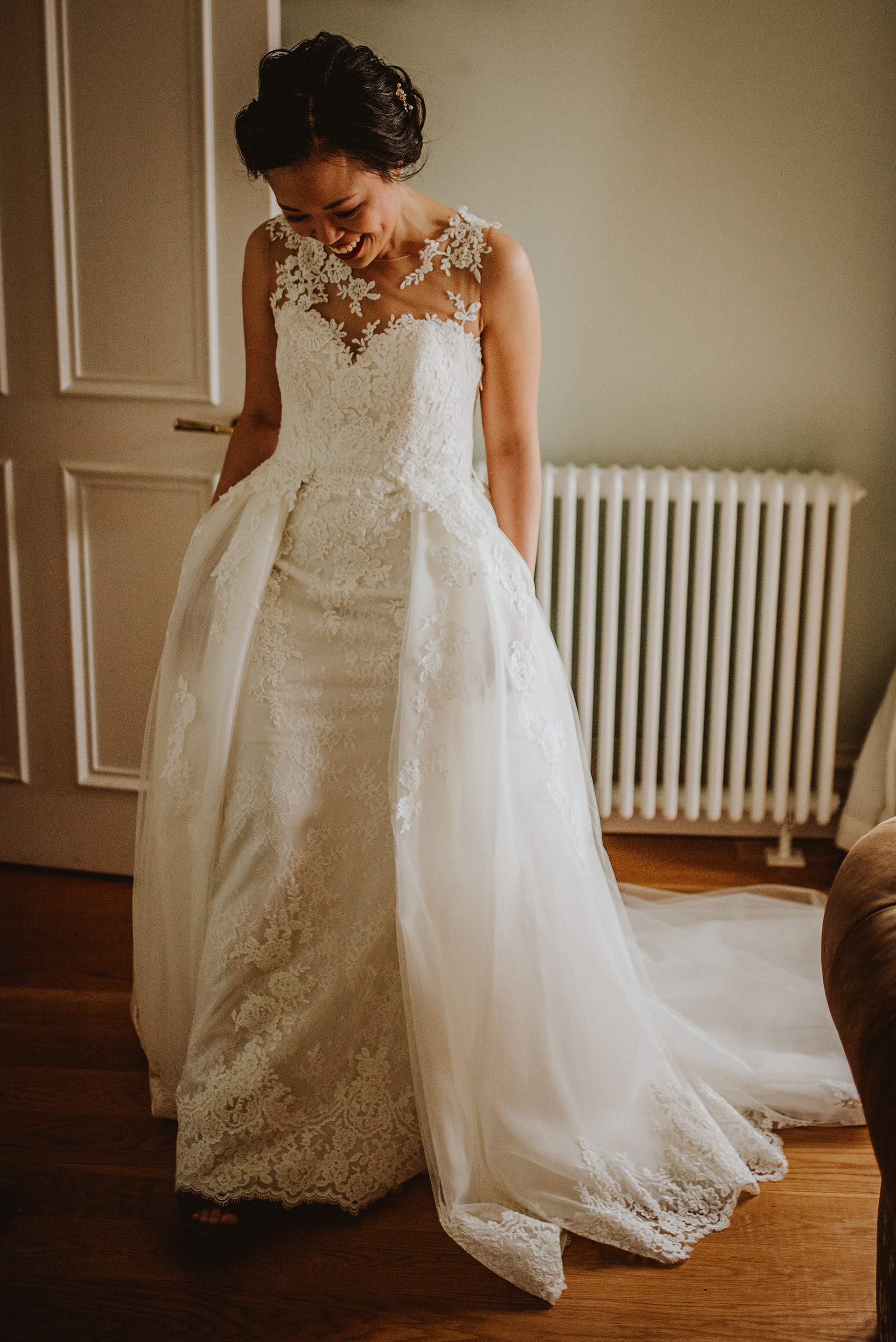 The pockets in Ying's dress were such a cool feature.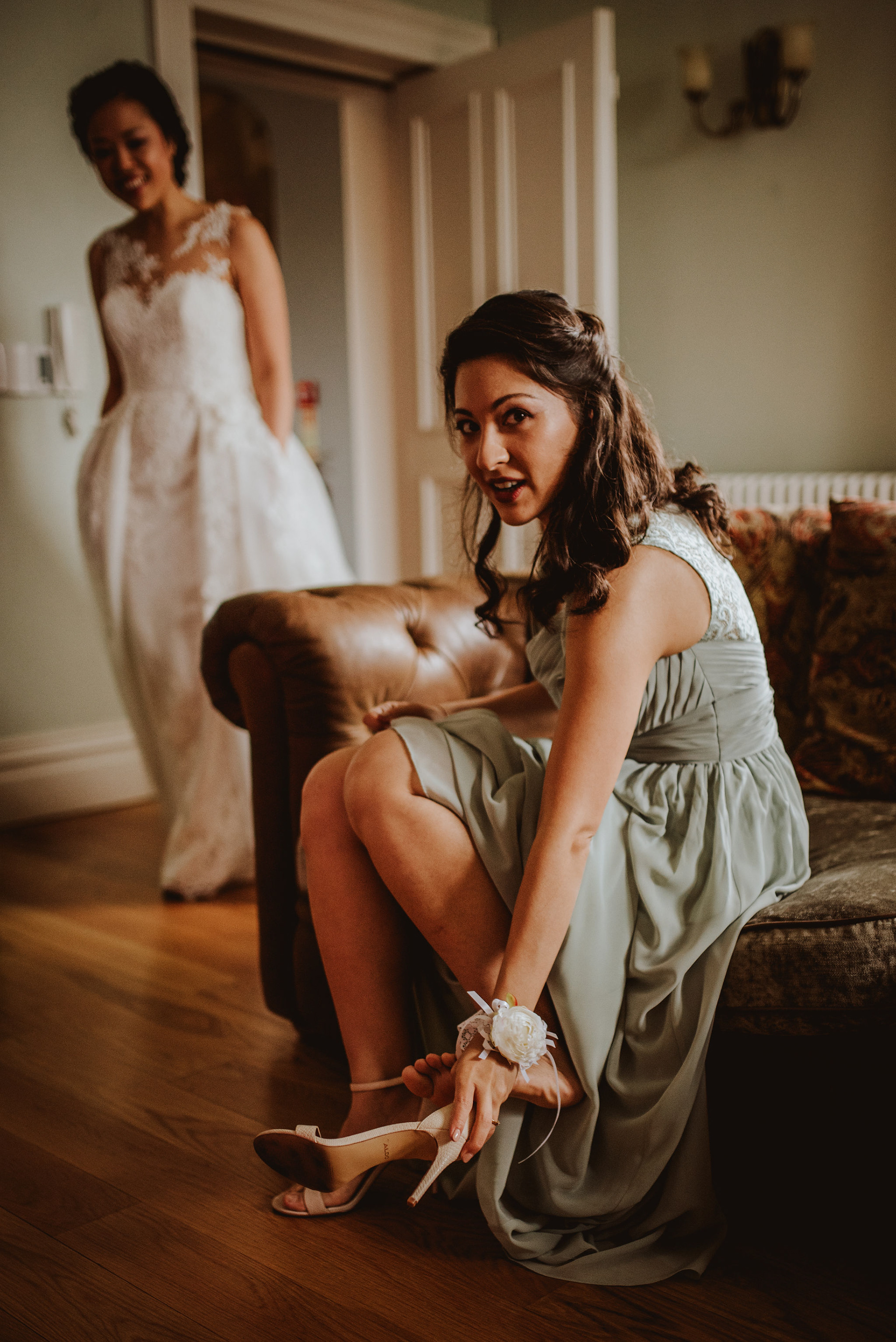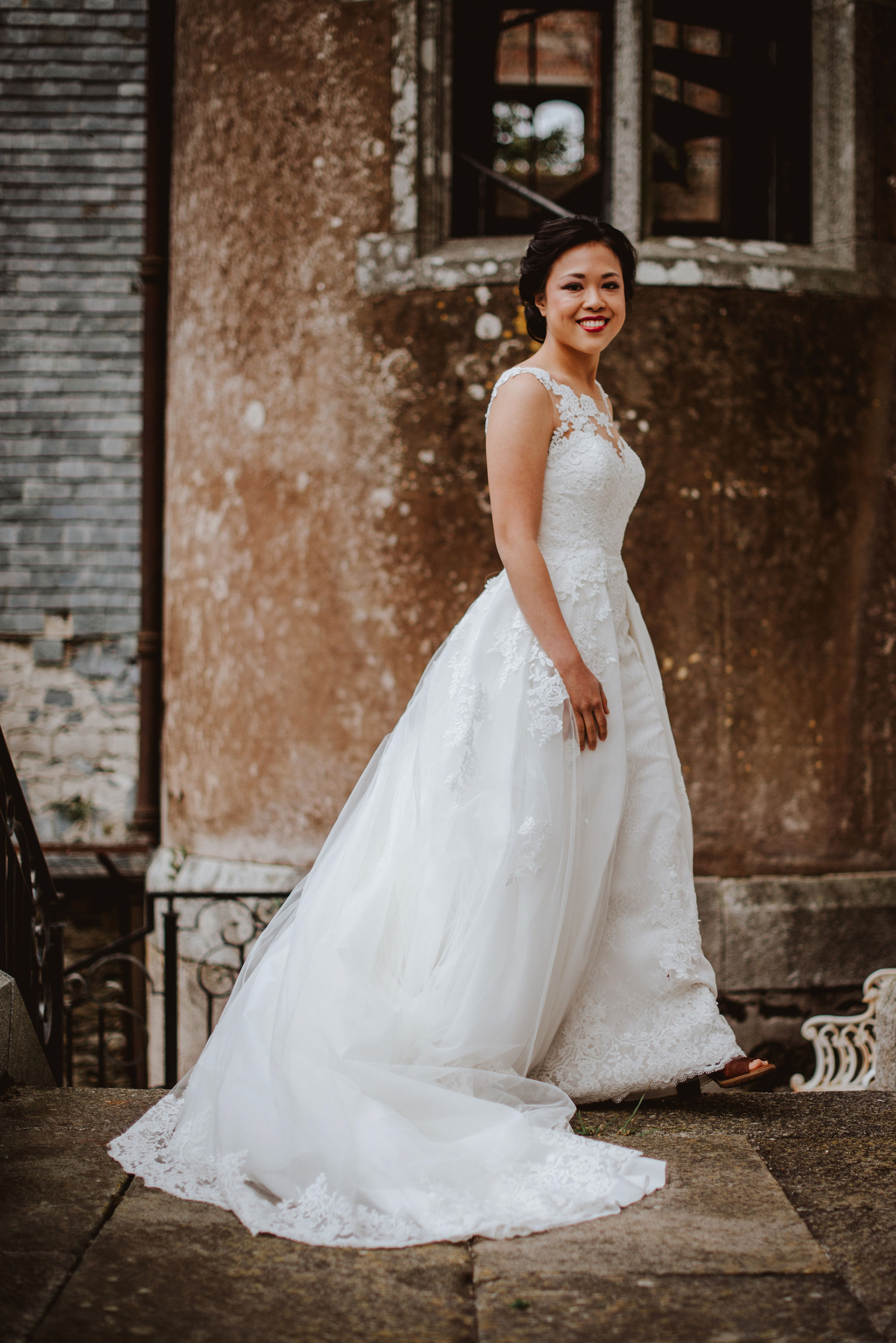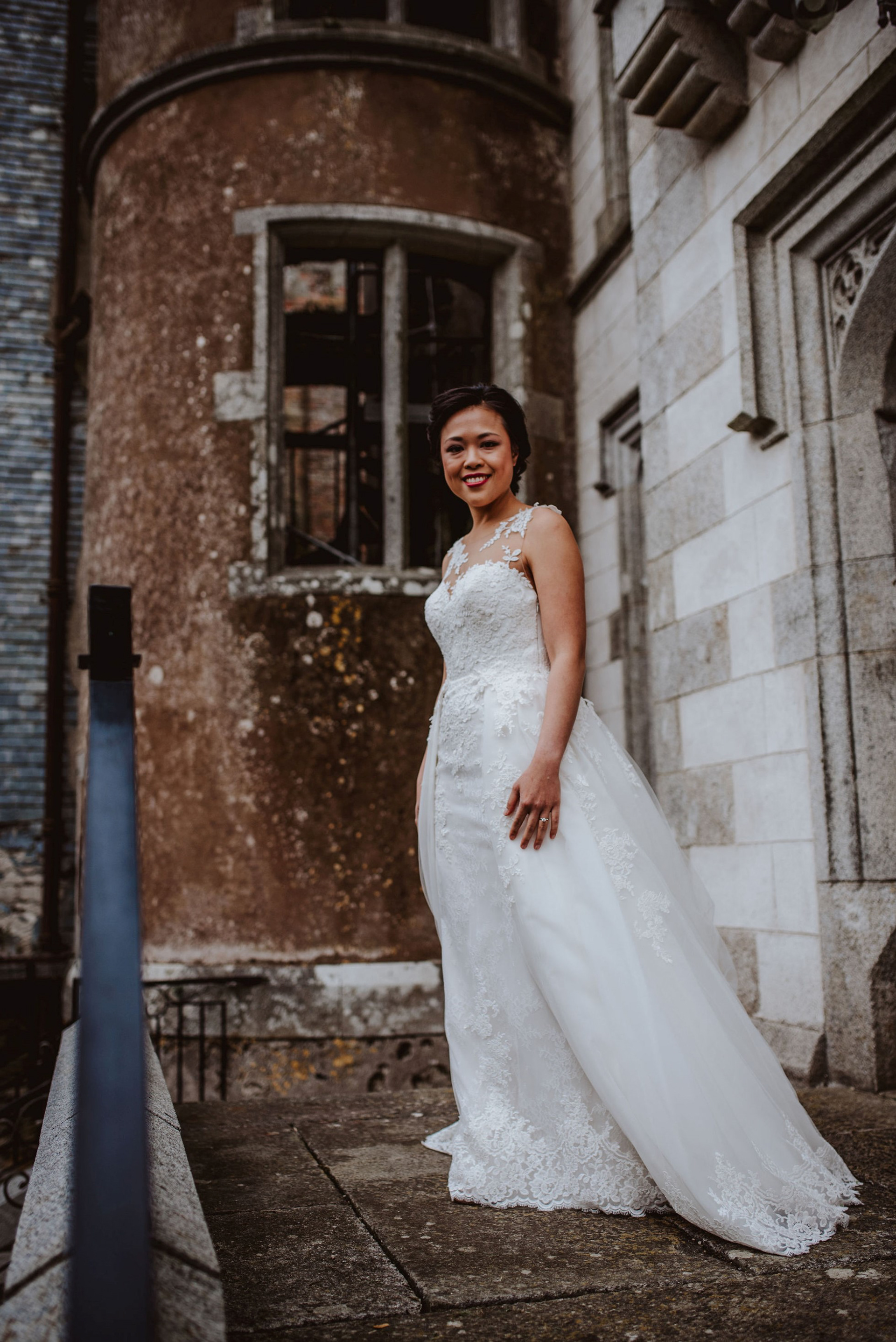 We opted to shoot first-look photos before the ceremony. A great way to capture emotions and portraits without any guests waiting around.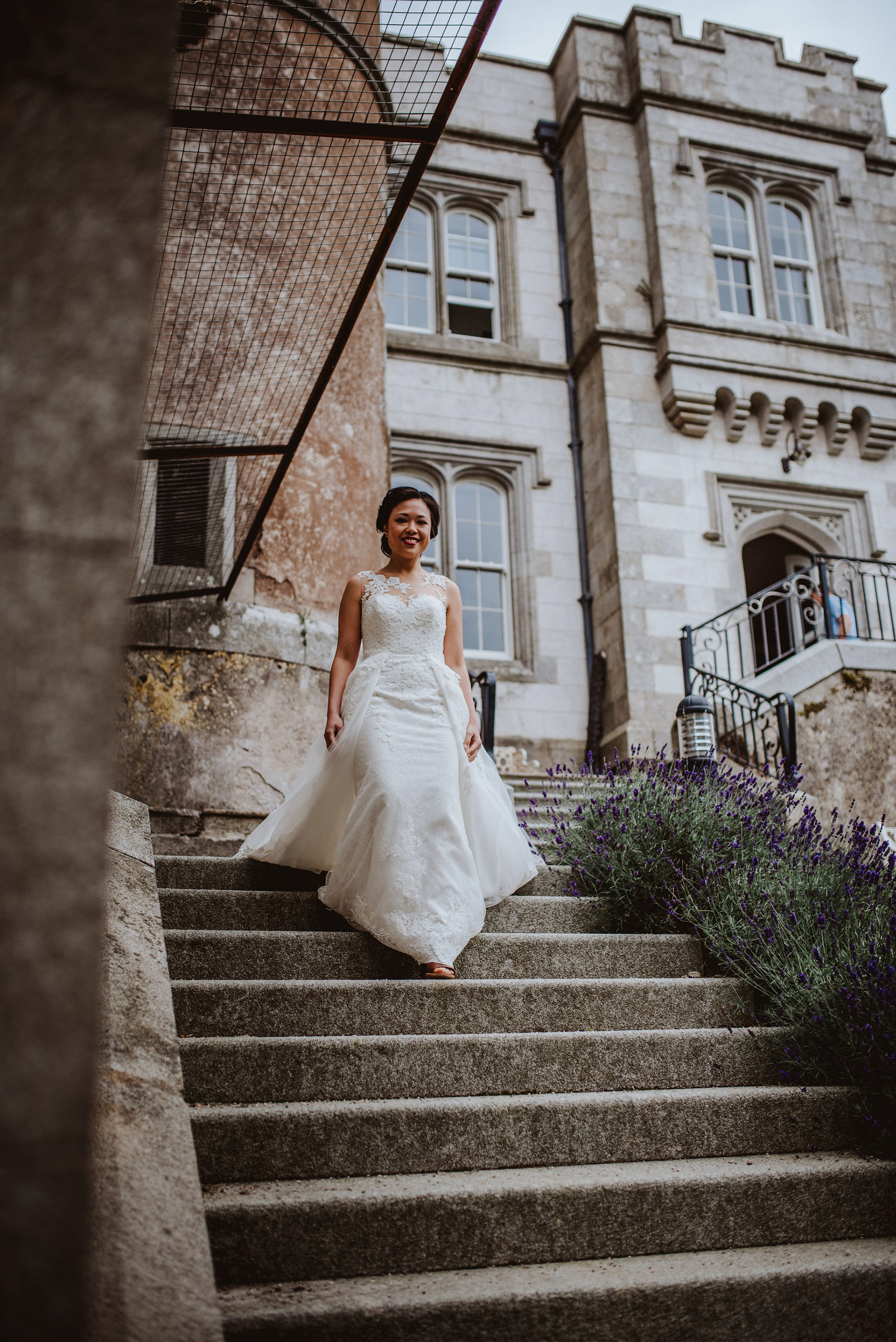 Ying descends the castle stairs greet her groom awaiting her by the river.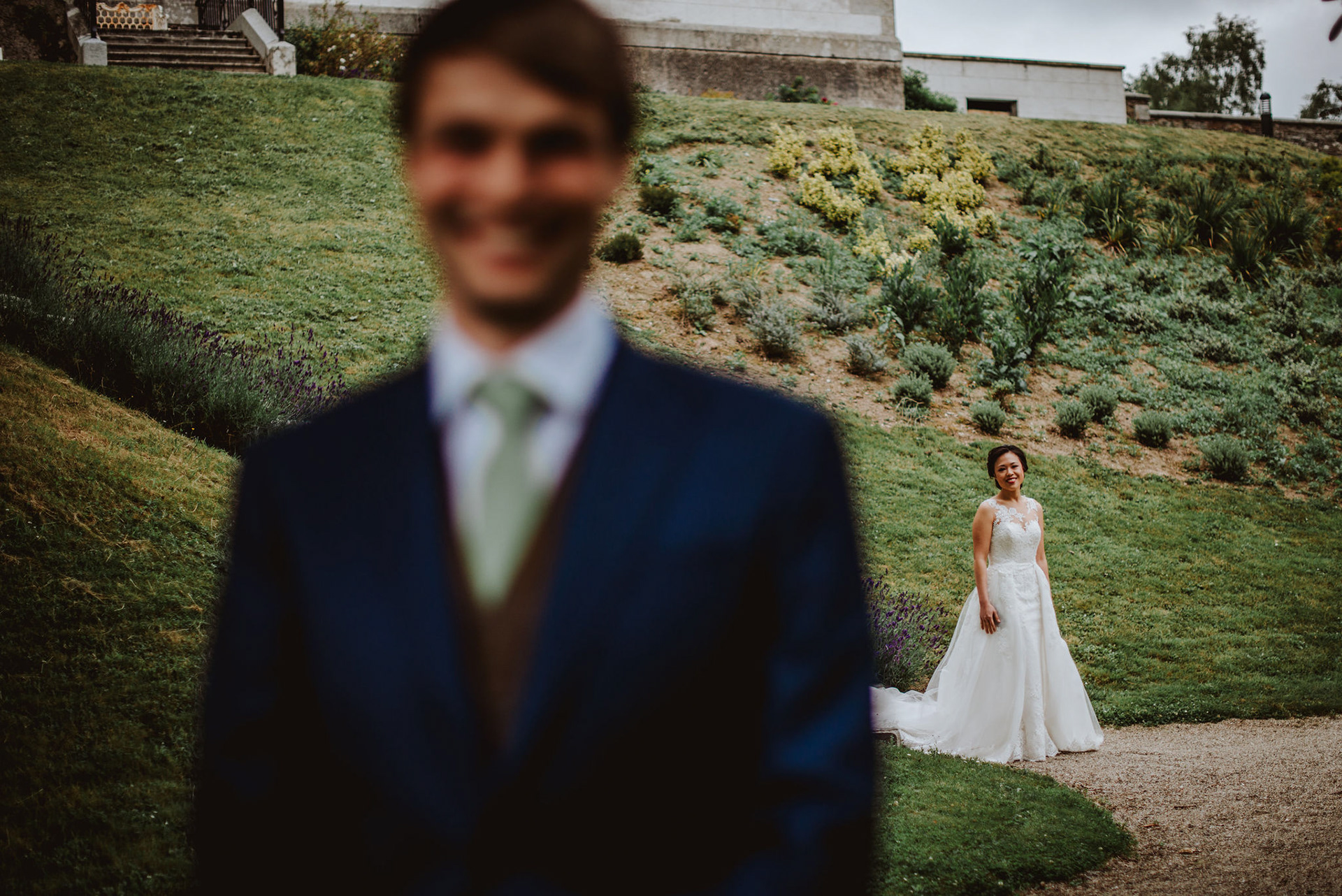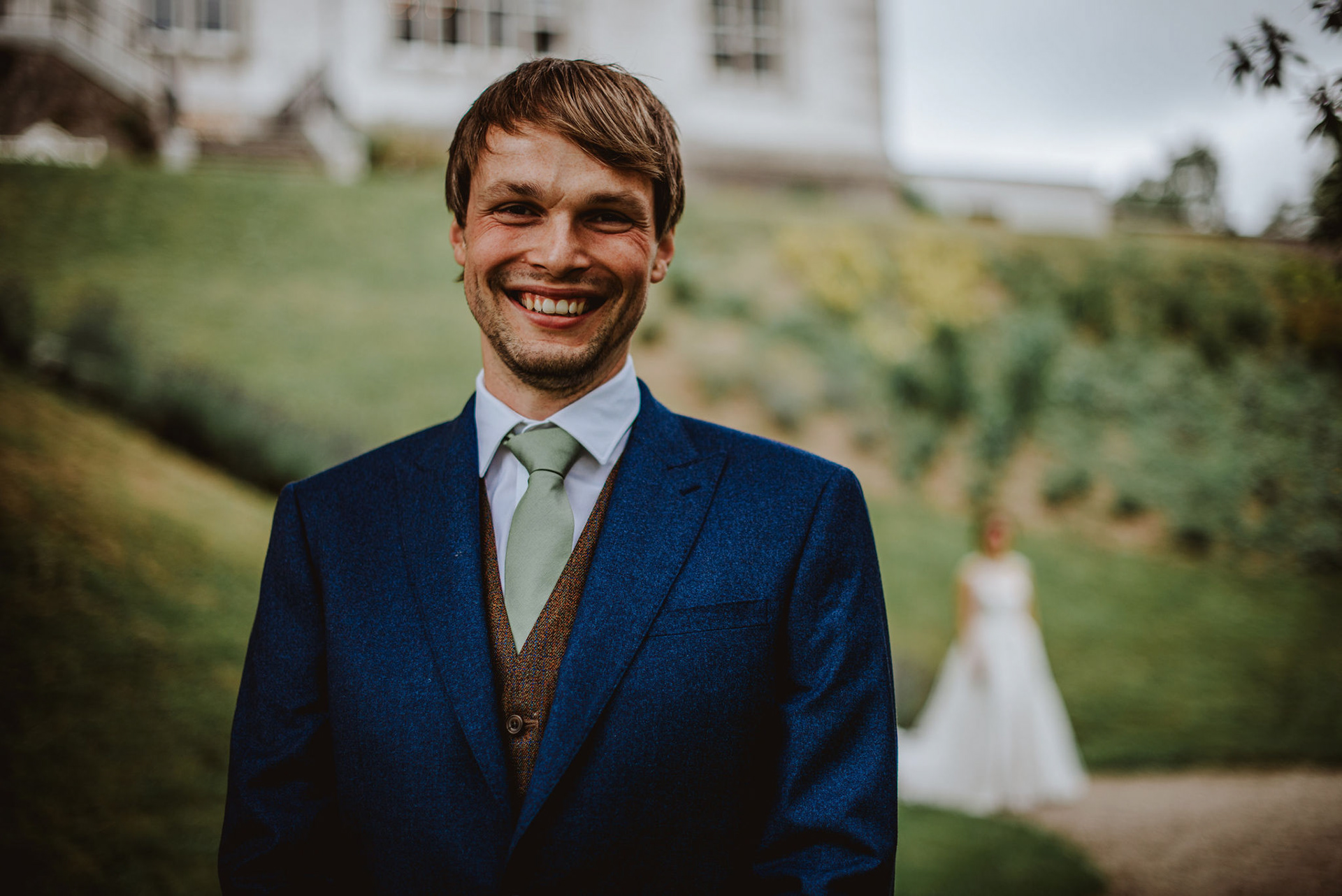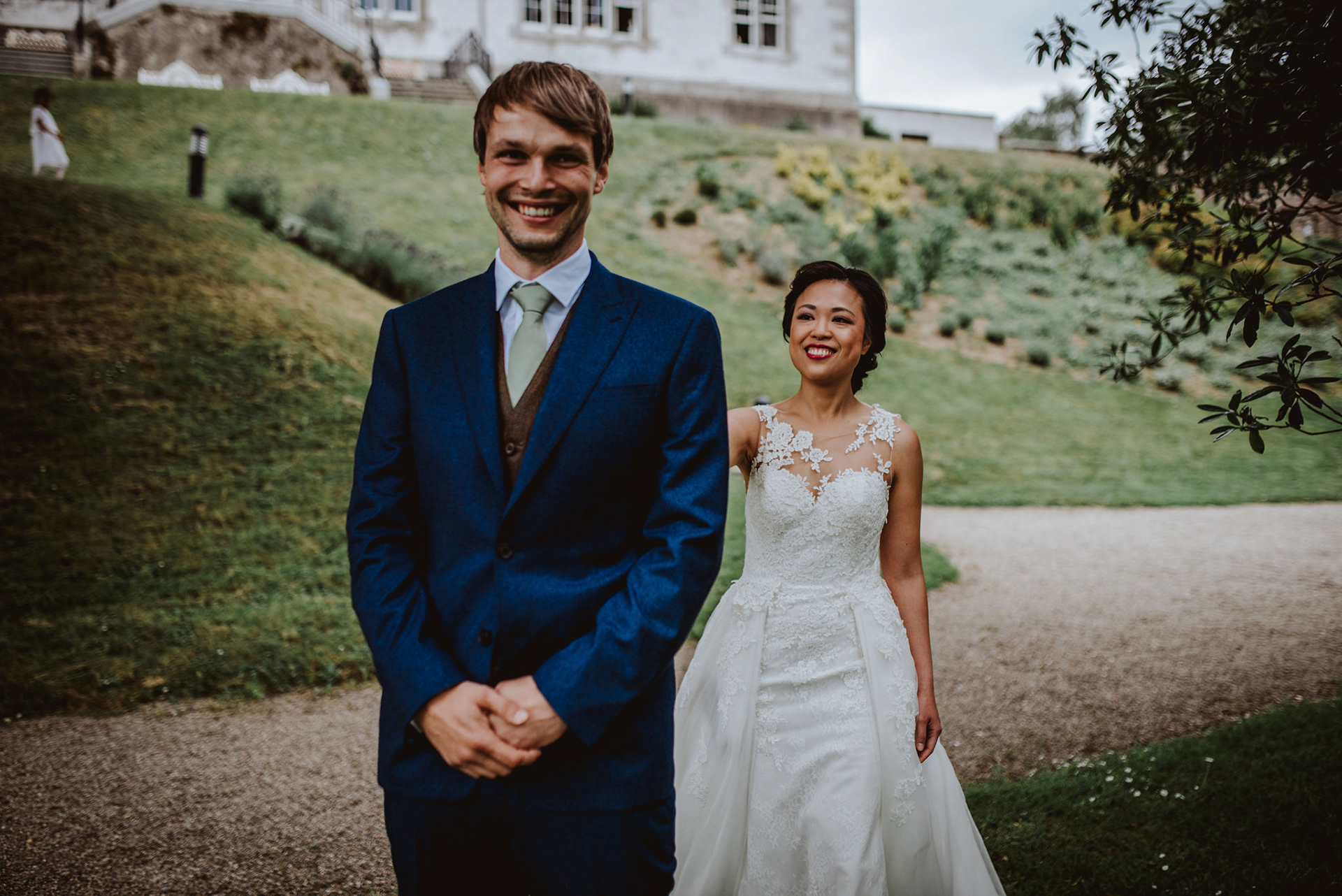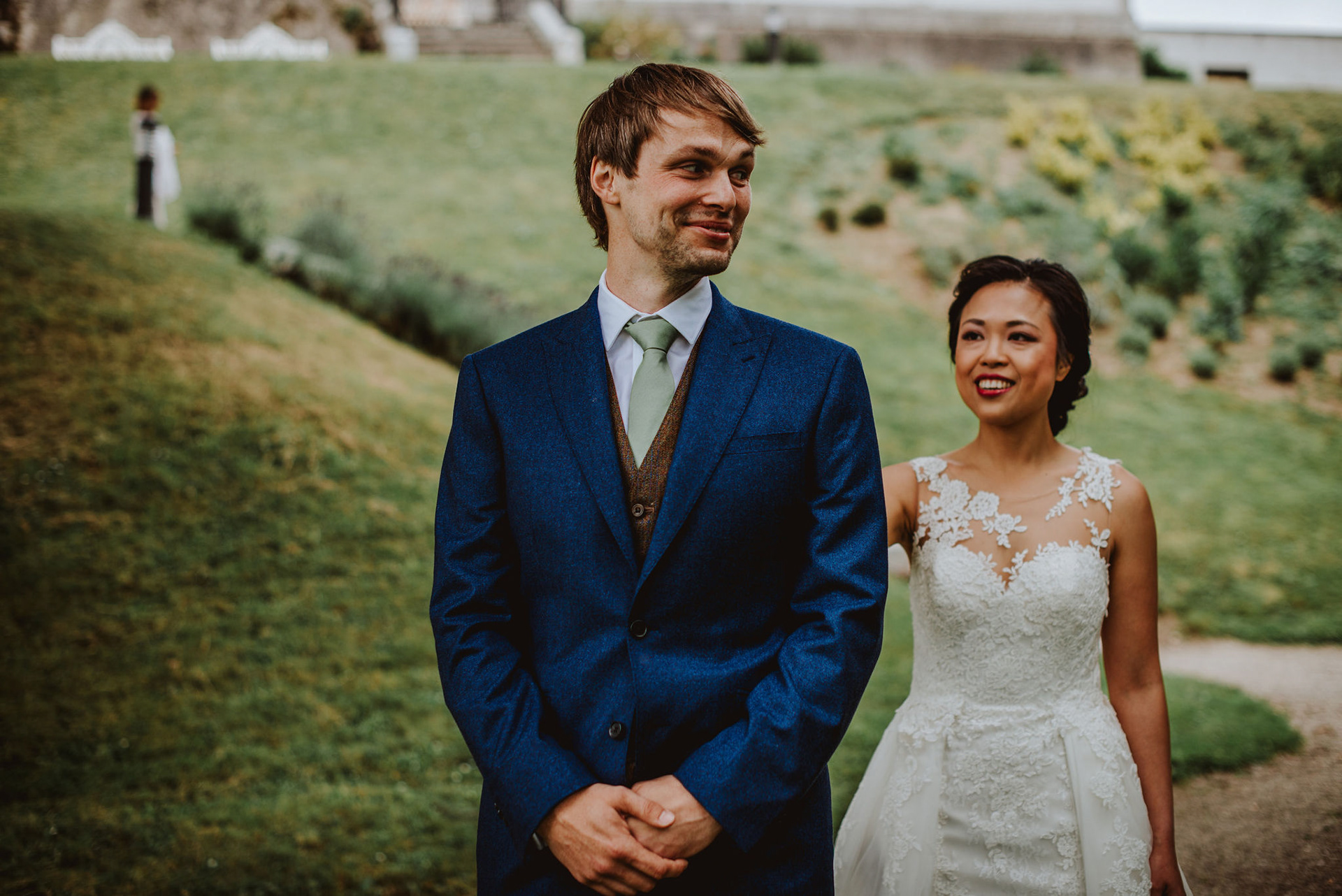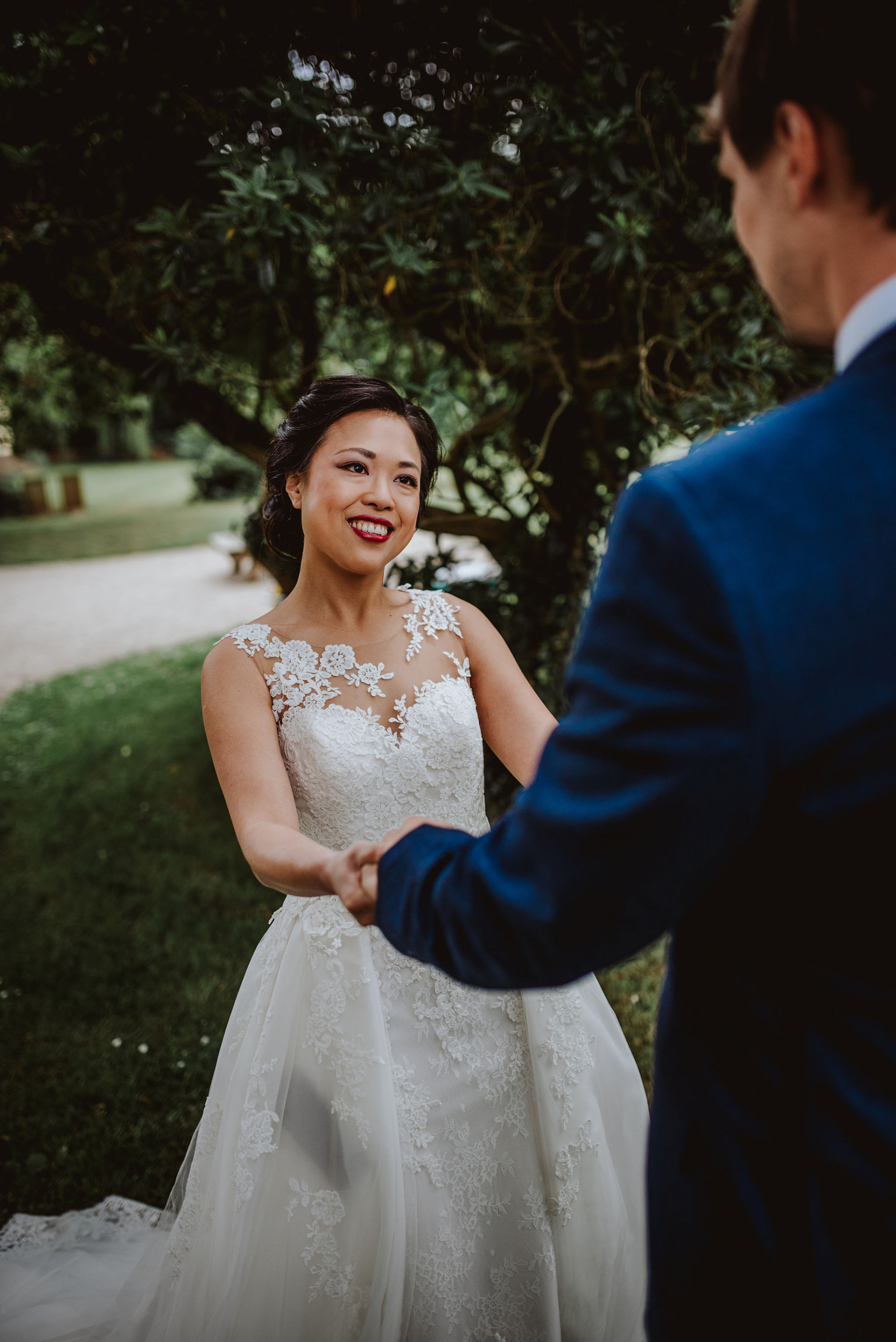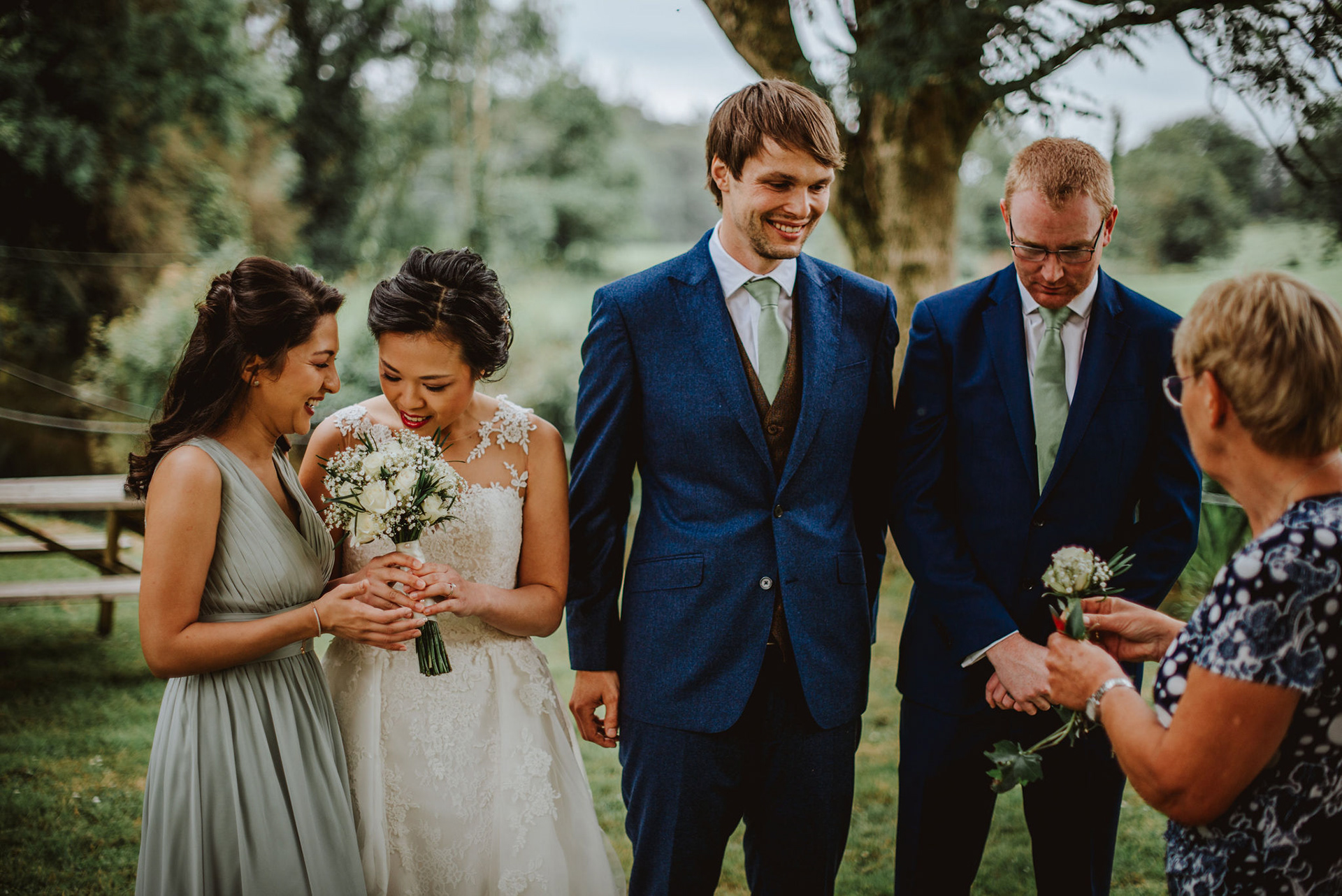 Mind bridesmaid dresses complement beautifully both skin tones and the natural environment.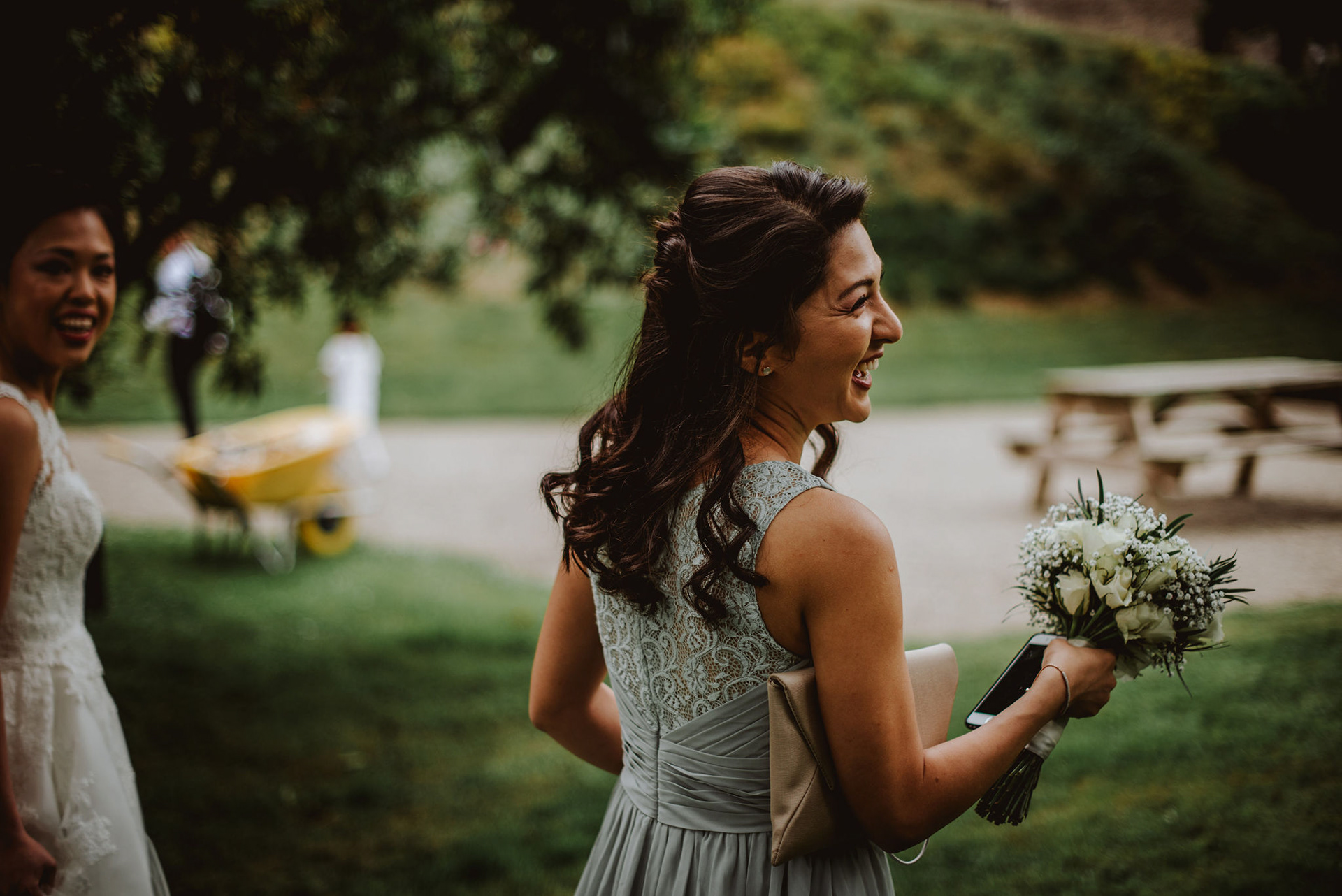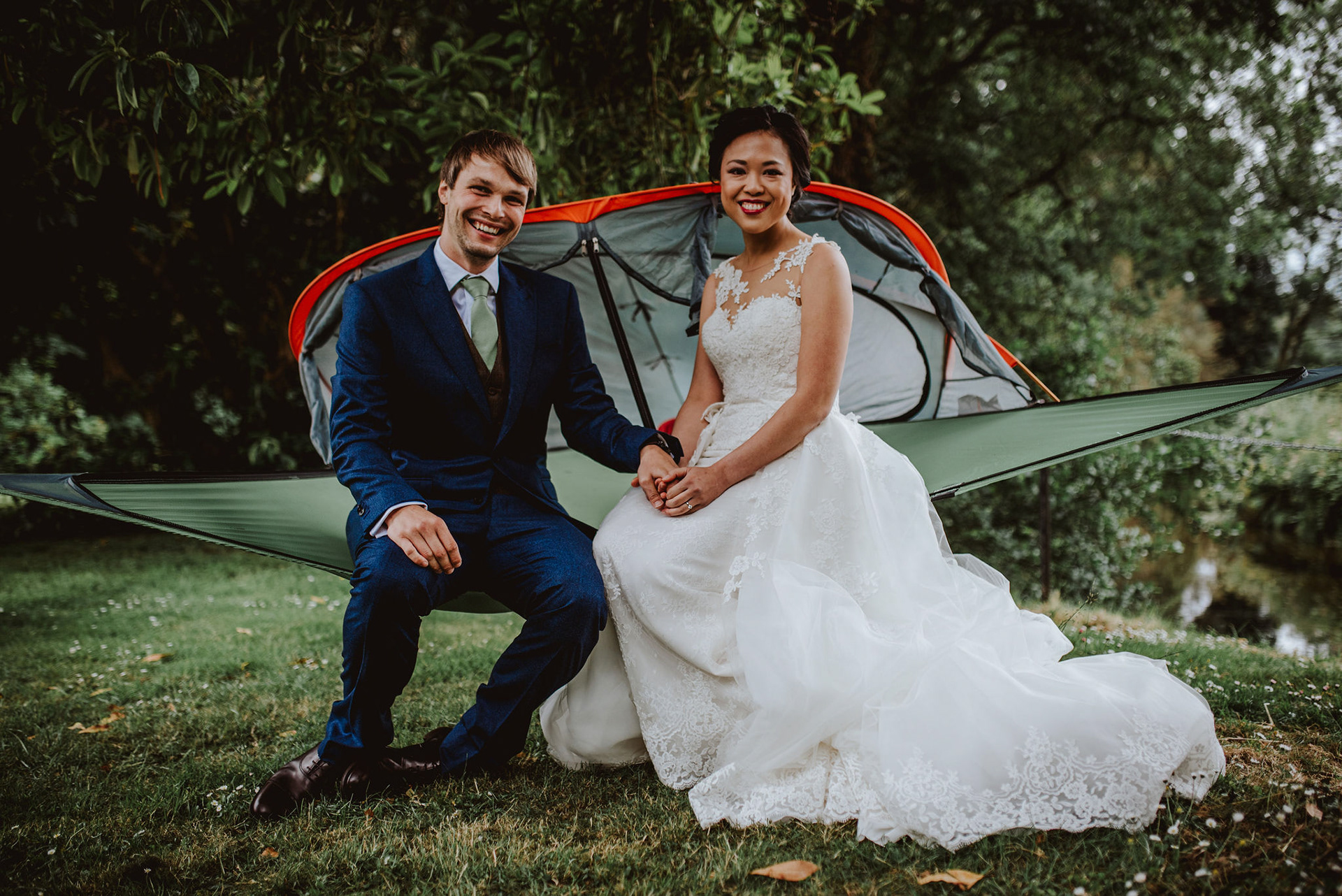 This is the couple's tree tent which which they use for camping up in the trees!